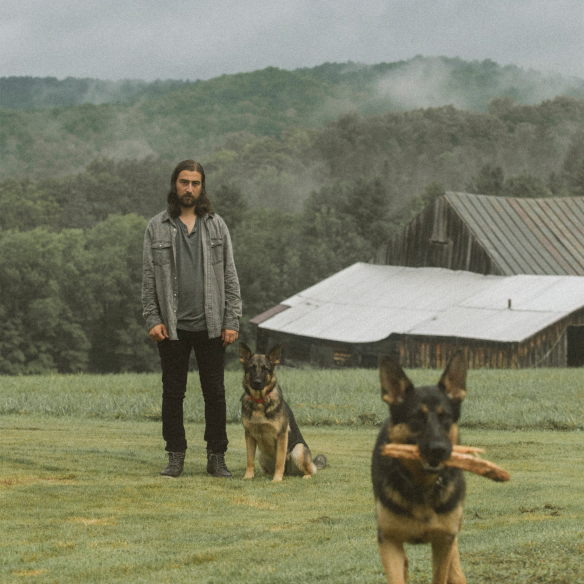 Singer-songwriter Noah Kahan took the biggest stage at the premier music festival in New England — Boston Calling — on Saturday night.
He grew up in a small town in Vermont, but the 26-year-old now calls Watertown home.
Kahan's meteoric rise was aided by a viral song about his home state, "Stick Season."
He told WBUR: "I wrote a verse and a chorus, and I uploaded it to TikTok and I almost deleted it because I was like 'this stinks. And I was really gleaning a lot of my confidence from how people responded to my songs."
The post took off, and had over 75,000 views. Stick Season had had hundreds of millions of streams since it was released last year.
Boston Calling features 50 acts on four stages over three days. Kahan performed on the same stage as the festival's headliners — Foo Fighters, The Lumineers and Paramore — and his spot was right before The Lumineers.
On Saturday he Tweeted "Boston (explative) Calling."
I'M MEAN BECAUSE I GREW UP 👏 IN 👏 NEW 👏 ENGLAND 👏

A love language pic.twitter.com/36UCWQP42b — Kassie Epstein 🏟 (@kassieepstein) May 28, 2023
On Sunday, he was more reflective on his Twitter account.
"Hey folks we did something special together I wouldn't be here if you weren't here and I remember that every second of every day. Life is so short and so complicated and you all make it one worth living. Celebrate yourselves today because I love you"
Kahan told WBUR that his family would be at the concert in Boston. After the festival, he and his bandmates hit the road for a sold-out tour that will take them to Radio City Music Hall, and two other major music festivals: Bonnaroo and Lollapalooza.