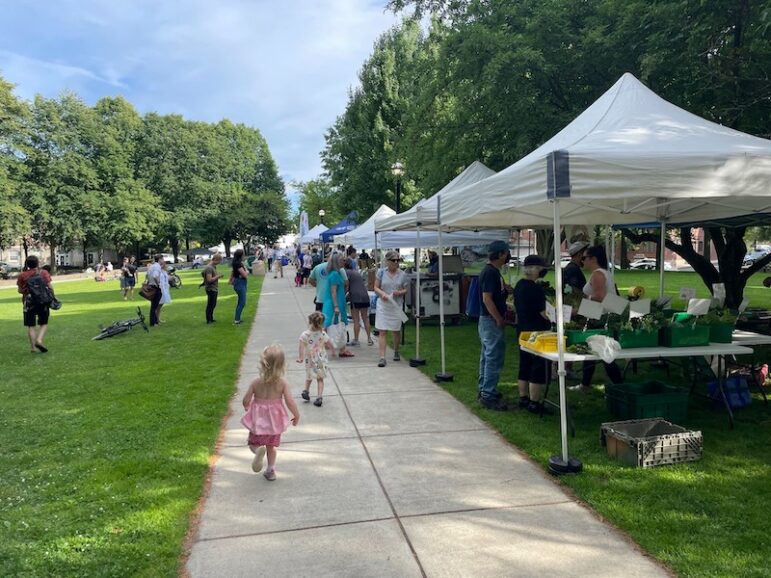 The Watertown Farmers Market enters its 10th season this month, and adds several new and a many returning vendors to the lineup of produce, baked goods, meat & fish and many specialty vendors. Artists will also attend the market each week.
Opening day for the Watertown Farmers Market is June 14 and runs each Wednesday through Oct. 25 from 2:30-6:30 p.m. (6 p.m. in October), rain or shine, at Saltonstall Park — the corner of Main Street and Whites Avenue (next to City Hall).
The market features close to 20 of vendors each week, said Stephanie Venizelos, Community Wellness Program Manager, who is in charge of the market, and many have been coming back year after year.
"We have approximately 50 vendors who attend the market weekly, biweekly, monthly, or as an occasional guest. Vendors are farms, seafood, specialty, ready-to-eat, special services and artisans," she said. "Vendors typically stay with the market year to year unless their business cannot be sustained, or have schedule or staffing changes."
When the market started in 2014, it was run by Relish Management and was sponsored by athenahealth, so it took place at Arsenal on the Charles.
In 2017, The City took over the market, and it fell under the Live Well Watertown program, Venizelos said. In 2019, the market shifted to its current location.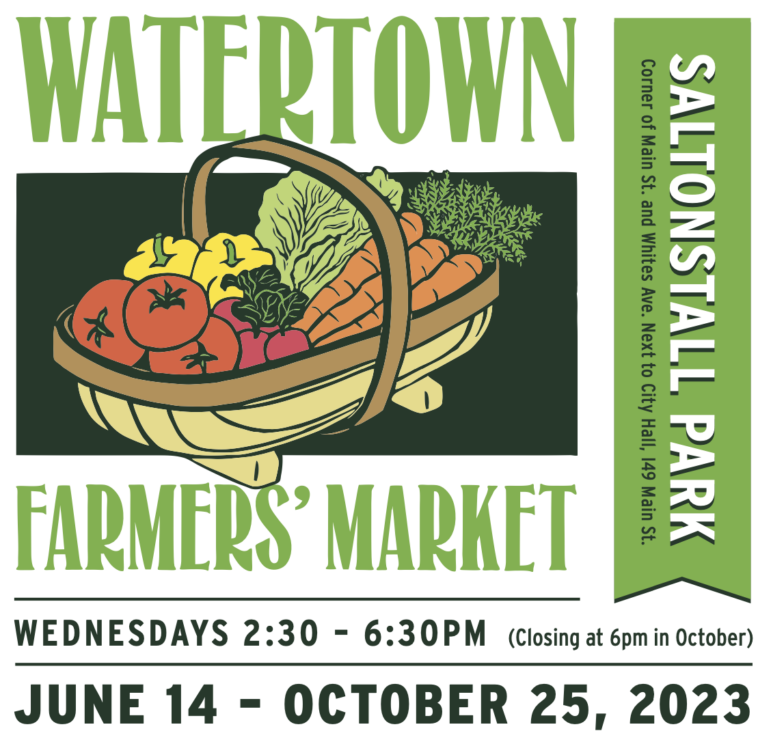 The City has tried to make the Farmers Market accessible to as many people as possible. Qualifying shoppers can double their dollars each week through the SNAP match program. All the farm vendors are HIP (Heathy Incentive Program) certified, and provide additional free produce to eligible customers. More information can be found at mass.gov or the market's Food Assistance website page.
"We strive to reach more people who may not know about the market's programs through ongoing outreach and education throughout the community," Venizelos said.
Meet the New Vendors
Several new vendors join the mix at the Watertown Farmers Market, along with some familiar faces.
Nutty Bird – Nutty Bird Granola is small batch granola, inspired by a dad's passion for preparing simple, healthy food for his young children.
Olive World – Olive World, based in Somerville, offers a variety of marinated olives as well as artisan and infused olive oils.
The Bagel Table – Sweet Finale specializes in Keto, sugar-free, low-carb, and gluten-free baked goods made from scratch. They offer delicious cookies with a healthy twist.
The Farmer Foodie – The Farmer Foodie is a vegan based chef that sells a parmasean alternative: Everything Cheese. This product can be used as a substitute for grated parmasean in any recipe, Although it is soy, gluten and dairy free, you might not even notice the difference between parm and Everything Cheese!
Crepe du Jour – Straight from France, Crepe du Jour offers both sweet and savory crepes made to order.
Dizin Fruttiberri – Watertown based Dizin Fruttiberri offers traditional Persian ice cream in a wide array of amazing flavors including Ali's signature, saffron and rose.
Treats from Scratch – A local pop-up shop specializing in Southern baked goods.
Wicked Sharp – A sharpening service of kitchen knives, utility scissors, pocketknives and styling shears.
2023 Market Vendors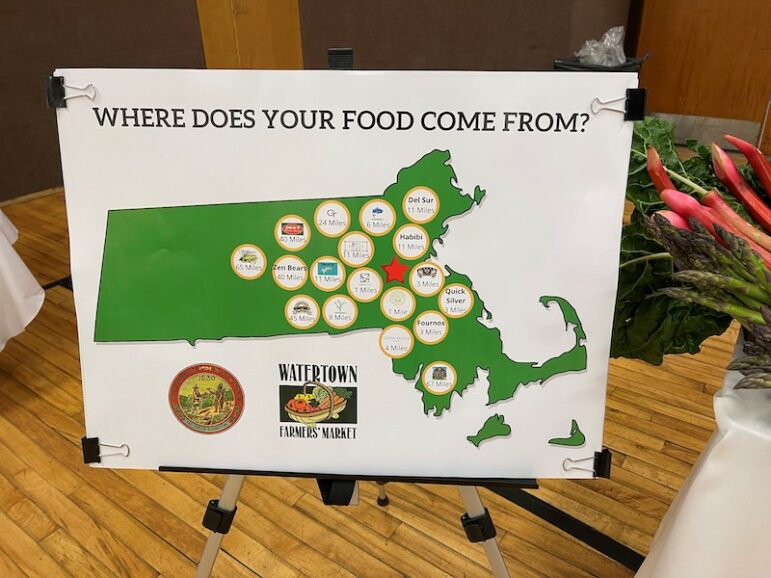 Farm Produce
Dick's Market Gardens
Farmer Tim's Vegetables
Stillman's Farm
Meat/Poultry/Fish
Hooked Fish Shop (Red's Best & Boston Smoked Fish)
Copicut Farms
Baked Goods
Clear Flour Bakery
Compolongo Cookie Company
Fournos Authentic Greek Pastries
The Bagel Table NEW
Sweet Finale NEW
Specialty Vendors
Del Sur
Dizin FruttiBerri RETURNING
Flavor Boom
Crepe du Jour NEW
Grateful Tastes
Habibi Gourmet Foods
Flores De Cafe
O'some Cafe
Sa's Homestyle Sauce
Sotto Chocolate
Hanna Belle NEW
Olive World NEW
The Farmer Foodie NEW
Nutty Bird NEW
Wicked Sharp NEW
Treats from Scratch NEW
Artisan & Craft Vendors
Marilyn Salvas Photography
Christine Shadic: Pottery
M.S. Illustration
Jeanne-Marie Caruso: Photography, paintings, totes
Missy Shay: quilted goods
A Tale of Two Candles
Helpful Doodles
The Paper Owl
Zeina S.K. Art Studios
Kitchen Table Publishings
Ecstatic Photography
The Quilted Chuppah
Zhonghe Elena Li, Papercuts
Mudd Botanicals