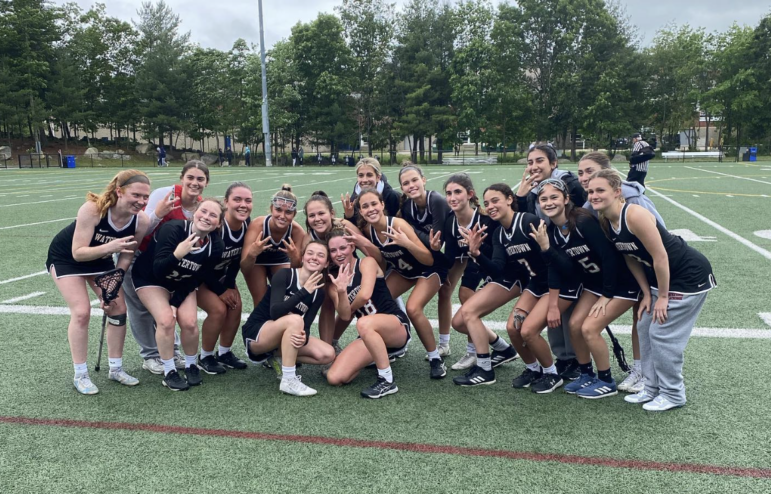 When the Watertown High School girls lacrosse team defeated Medway 8-5 on Saturday, the Raiders booked a trip to Nantucket for a Round of 16 contest in the MIAA Div. 4 Tournament.
Watertown, the 20th seed, plays the fourth seeded hosts at 4 p.m. on Thursday, June 8. The Raiders defeated the 13th seed, Medway, after getting four goals from junior Molly Driscoll, three from senior Alex Karalis, and one from senior Maggie Driscoll in the Round of 32.
The girls lacrosse team is the last remaining Watertown High School squad in tournament competition this spring. The baseball team lost to Foxborough, 1-0, in the Round of 32 after a preliminary round victory over Arlington Catholic. The girls tennis team defeated Cape Cod Academy 3-2 in the Round of 32 before falling 4-1 to Norwell in the Round of 16.
Those not able to book a ferry ticket for the girls lacrosse game can follow the action on Nantucket Sports Connection's YouTube feed. Check it out below: