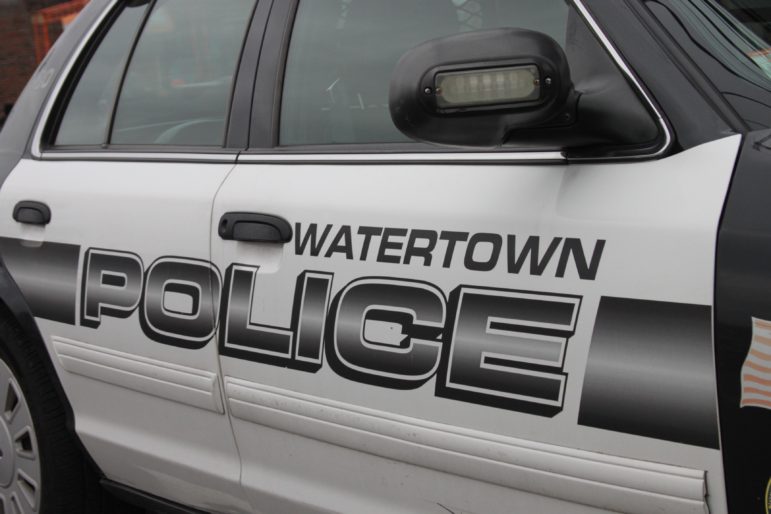 The following information was provided by the Watertown Police Department.
Arrests
None
Incidents
May 29, 7:25 p.m.: A man discovered that someone used his Bank of America credit card at the Nike Store in Watertown. He reported that the card was stolen or lost on May 22, but he was not sure where. He looked at his statement and saw unauthorized purchases at the Nike Store for $57.98 on May 28. Other charges were made at the Nike store in Chestnut Hill for $192, at Finish Line in Cambridge for $201.56, at Footlocker in Cambridge for $140, and $269 at a CVS in Cambridge. He called the bank and cancelled the card. The Nike Store had video showing a heavy set Hispanic male with short black hair, wearing blue shorts and a black T-shirt. He used a Bank of America card with the same last four digits as the man's card. Police are trying to identify the man.
May 30, 4:05 p.m.: A man came into the store at 5:50 p.m. on May 28 and hid $1,100 worth of Logitech equipment and walked past the registers without paying. The suspect is described as a heavy set Black male, wearing a black polo vest, a green T-shirt, a green hat, and black pants.
May 30, 4:49 p.m.: A woman came into Best Buy and when she could not get a refund she became confrontational. The woman sought to return an item, but an employee said no refund could be given due to the store's return policy. The woman got angry and screamed at the employee. She said "I'm going to beat you," and then stepped forward in a way that looked like she was getting ready to fight. No punches were thrown. The woman left, but police were able to identify the 38-year-old Boston woman. The employee is not seeking charges.
May 31, 10:23 a.m.: A man came into Stop & Shop on Pleasant Street on May 29 and used a $100 bill to buy groceries, but the clerk did not accept it because it was obviously fake. The same man did the same thing on April 21. The suspect is described as a Black man, age 30-45, and he wore a red and black New England Patriots hat, a black jacket, a grey sweatshirt, brown pants, and black shoes. Police are trying to identify the man.
June 1, 8:20 a.m.: A woman from Robbins Road discovered that someone applied for unemployment insurance using her name. It was done online through the Mass. unemployment office.
June 1, 8:45 a.m.: Someone applied for unemployment assistance using the name of a Main Street resident. The resident was advised to monitor bank accounts and credit cards.
June 1, 11 p.m.: A resident realized that two packages were taken from the front porch of a Sycamore Street home. The suspect was caught on a doorbell camera. The person took two packages off the front steps containing $450 worth of items, mostly clothing. Police believe the suspect may have committed several similar package thefts in town.
June 2, 9:30 a.m: An unemployment fraud case was reported by a woman from Harnden Avenue.
June 3, 11 p.m.: A man came into the General Market on Main Street and tried to buy a beer. The man is seen on surveillance bringing a Modelo beer to the counter, show an ID, then appeared to have an argument with the clerk. The man walked back to the cooler, grabbed a second beer, and left without paying. The man was identified as a 25-year-old Watertown man. He was summoned to Waltham District Court for shoplifting.
June 4, 2 p.m.: Police received a call from an apartment building on Main Street, reporting that someone came into the vestibule on June 3, took five to seven packages and left. Police are investigating.
Scam Report
A Riverside resident reported receiving a call from someone claiming to be an Xfinity employee. The caller offered to cut the resident's bill in half because he is a long time customer. The resident would pay two months in advance and Xfinity would pay for the third month for a period of 2 years. To do so, the resident was told to contact the billing department and use a code given by the caller. The caller also offered to send the resident a $100 Visa card. The resident called Xfinity and provided them with the code, but was told that number did not exist in their system. The number he was told to call was 888-671-4461.