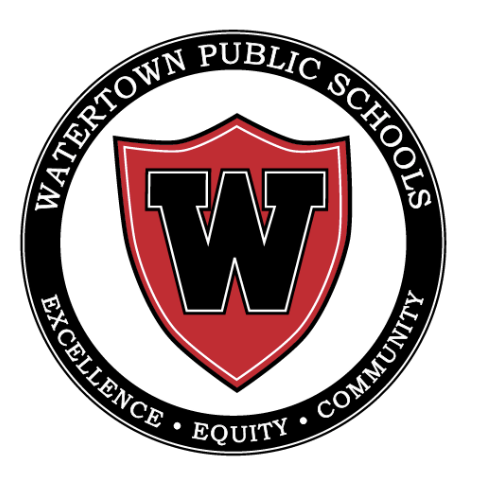 The Watertown Public Schools will say farewell to nine educators and staff at the end of the school year, including some who have worked in the district for decades.
At last week's School Committee meeting, Superintendent Dede Galdston spoke about each of the nine retirees, who work in schools and departments around the district.
Mark Boudreau
He worked as the woodshop and construction technology teacher at Watertown High School for 21 years.
"Mark is the very epitome of a vocational educator, a consummate wood working and construction technology professional who takes pride in mentoring students in the safe operation of tools to achieve a desired hands-on result," Galdston said. "Mark's projects and classes introduced numerous students into the very real possibility of careers in Finish carpentry and the trades in general."
Karen Brody
She is retiring after working as a speech therapist for many years, including 10 years at the Hosmer School.
"She has been in the field for so many years. Her ability to reach students and meet them where they are unique," Galdston said. "She worked in the Connections program and used augmentative and alternative communication devices. During COVID and online school she adapted quickly and continued to provide services in creative ways, which is no easy feat for a speech and language pathologist."
James Buck
He worked as a social studies teacher at the high school for 17 years, and worked in the district for 25 years overall.
"No matter the role that Jim Buck has filled or classes he taught, he has given love and respect to each of his students," Galdston said. "It is on full display during class, in the hallways, on athletic fields and during parent conferences. He has a respect for the diverse tapestry of humanity." 
Holly Cachimuel
She has been a WMS Spanish teacher for 11 years and has been in the district for 17 years.
"Better known as Señora C., has been a Spanish teacher at Watertown Middle School for 11 years, and was instrumental in bringing the Kingian Principles to Watertown, supporting students in the ongoing development of their leadership skills," Galdston said. "Holly's core values, her biggest strength of problem solving, and caring for her beloved community of Watertown are also reflected in her role as family liaison for our district. She will be continuing in that capacity next year, so while we are closing this chapter we are not saying goodbye."
Maureen Craig
She worked in the Watertown Schools food services department for 38 years. Most recently she has worked as the kitchen manager at Watertown Middle School.
"Watertown Middle School has been so lucky to have her work in their kitchen for her entire career, where she went above and beyond to not only serve the highest quality food possible but also created an atmosphere where students feel welcome and supported," Galdston said. "She served over 2.5 million meals to the students of Watertown."
Donna Daigle
She has worked as the District School Nutrition Administrative Assistant for 23 years.
"She has been the rock at Watertown School Nutrition for the last 23 years," Galdston said. "She is resilient and hard working, and one of the most dedicated people you will ever meet. If you find yourself in a tough situation, Call Donna because she will drop everything she's doing to help you."
Daniel Jordan
He has been a WHS music teacher for 28 years.
"His last performance was just amazing. I really appreciated the concert," Galdston said. "In his career in the music department, Dan has taught thousands of students to play and love music. Whether it was a chilly night leading the band at Victory Field or a steamy May evening conducting the jazz and concert bands, Dan's passion and patience has been unmatched. You can catch his band, Guided by Choices, rocking out in the Boston area."
Marie Mele
She has worked in the district for 31 years, and is retiring as the District Special Education Programs Coordinator.
"She began career here as instructional assistant for students with special needs, then went on to open the integrated support program, otherwise known as ISP, at Watertown Middle School. This substantially separate special education program supports students who have significant emotional disabilities impacting their lives," Galdston said. "She was lead teacher in ISP for 22 years. Since 2015, she has been in the district leadership in special education: five years as secondary coordinator and for the past two years as the program coordinator for preschool through high school. She supported teachers working with children with the highest level of needs in the school setting."
Rebecca Rhodes
She has been the WHS Adjustment Coordinator for the past 11 years.
"Countless students and staff have met Rebecca, Becket, Rhodes in some of life's hardest moments. All of them found a compassionate, caring clinician willing to help," Galdston said. "Becket believes that all students deserve an opportunity to reach their goals, and she worked tirelessly on their behalf everyday to do that at Watertown High School."
Wilhelmus VanDinter
He has been the District Health Systems Manager and School Nurse for two years, and additionally worked for nine years as the Public Health Nurse for the City of Watertown.
"While Mr. VanDinter's employment at Watertown Public Schools has been only 18 months, he has been part of the Watertown community for over 10 years. Prior to joining us as a school nurse, in his role as Public Health Nurse, Mr. VanDinter provided our school nurses with consultative services regarding a myriad of public health issues, most notably his guidance helped us create a safe reopening plan during the COVID-19 Pandemic," Galdston said. "When he started as school nurse in November 2021 he jumped right on board with providing PCR testing for students and staff, and supported the Herculean efforts of our nursing staff with our rapid testing program. This year he has added responsibilities as health systems manager. In this role he began the work to make sure that our health systems are modernized and policies are updated."