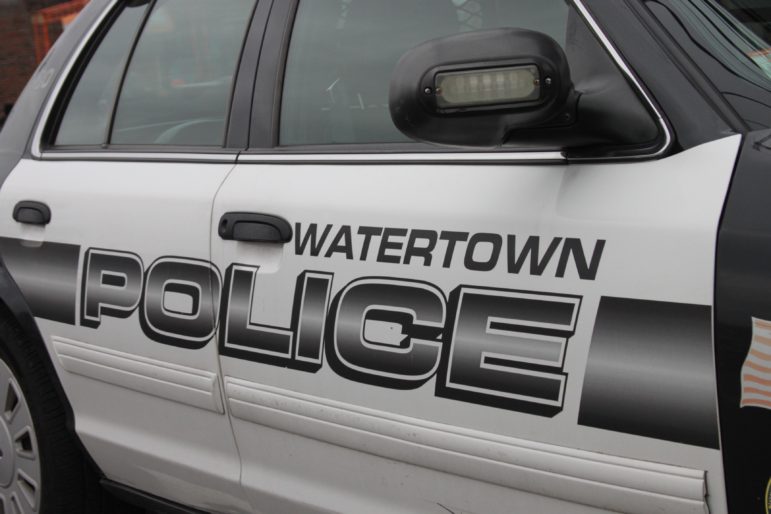 The following information was provided by the Watertown Police Department.
Arrests
June 7, 10:27 p.m.: An officer clocked a vehicle driving 58 mph in a 30 mph zone on Waltham Street, near Evans Street. The driver was pulled over, and when officers spoke to him they discovered he did not have a driver's license. Also, he had two outstanding arrest warrants. In addition, the plates that were on the vehicle belonged to another vehicle. Miguel Garcia Castro, 22 of Waltham was arrested for unlicensed operation of a motor vehicle, driving an uninsured vehicle, driving with a suspended registration, and attaching improper registration plates. He was cited for speeding. He was also taken in for the warrants, one from Waltham District Court and the second from Concord District Court. Both warrants were for unlicensed operation of a motor vehicle, driving an uninsured vehicle and driving an unregistered vehicle.
June 9, 5:04 p.m.: Best Buy called police after a man was seen taking several Amazon Fire Sticks, placing them in his pocket and leaving without paying. Police found him in the area and spoke to him. The man admitted to taking the items. Officers also found he had outstanding warrants. Yeison Villar, 33, of Boston, was arrested for shoplifting and the four warrants: one from Waltham District Court for four counts of shoplifting, the second from Waltham District Court for larceny over $1,200, the third from Lawrence District Court for traffic offenses, and the fourth from Chelsea District Court for larceny under $1,200.
Incidents
June 5, 7:50 a.m.: A Lincoln Street resident reported a bicycle stolen from the back yard. The suspect was captured on home security video at about 3:30 a.m. on June 4. The person rode an electric scooter, and was wearing a grey hoodie. The person went over to the electric bike, and rode away. It appeared the person knew where the bike was kept. It was a sand colored Specialized Fuse 27.5 model, worth $1,500. Police are investigating.
June 5 ,11:45 a.m.: Packages went missing from an apartment building on Main Street. Police believe the person entered the vestibule on June 3 at about 11 p.m and took two packages, one worth $70 and one worth $10. They contained beauty products.
June 5, 11:35 a.m.: A customer dropped off a vehicle to be serviced at Lexus of Watertown and received a loaner car. The ES350 was supposed to be returned on May 31. The dealership made multiple attempts to reach the customer, but had not been able to connect with him. They checked the vehicle's GPS, which showed it was in Fayetteville, North Carolina. The car was not supposed to be taken out of Massachusetts. Watertown Police contacted authorities in Fayetteville, who were able to find the car and take custody. Watertown Police summoned a 49-year-old man from Boston to Waltham District Court for larceny of a motor vehicle.
June 5, 6:26 p.m.: Security at Best Buy observed a man come in and take 25 Amazon Fire Sticks, worth a total of $1,375. Police were contacted. Officers were able to identify the man, and a warrant was requested for the 33-year-old Boston man for larceny over $1,200. On June 9, the man was arrested for a similar incident (see above).
June 7, 9:43 a.m.: A bike was taken from a Coolidge Avenue apartment building. The owner was away from June 6 to the June 7 and when the person returned the bike was gone. It was a forest green Cannondale mountain bike valued at $900. It was locked to a spot near the resident's designated parking spot. The lock had been cut and left behind.
June 7, 3:56 p.m.: A bike was stolen from a second Coolidge Avenue apartment building. The owner was away from May 29 to June 5, and when he came back he noticed his bike was missing. Security footage shows a while male wearing a black hoodie, a blue face mask, and dark pants. The bike was left on the rack and the suspect walked away with the bike, which is a red Specialized road bike with white handlebars valued at $600.
June 7, 9:04 p.m.: A bike was taken from a third building on Coolidge Avenue. The resident parked the bike on the rack in the underground garage. He noticed it was missing on June 6, but later located it in a different area of the garage. The bike was upside down and the rear wheel had been taken off. He notified management, and left the bike there while he went to work. When he returned the bike was gone. It is a Gazelle Medeo T9 High Step ebike valued at $2,800.
June 8, 12:03 p.m.: A laptop was stolen from Perkins School for the Blind. Security told police that an HP EliteBook valued at $1,200 was taken from an office. A sliding door had been left unlocked on June 6, and the laptop was discovered missing the next day.
June 8, 1:02 p.m.: A Nike Store employee spotted a man take a pair of Air Jordan shoes valued at $180. The man came into the store at about 12:44 p.m., picked up the box and walked toward the exit. He exited without paying at 12:56 p.m. He was seen getting into a silver Acura. The plate on the car came back to a 2002 Ford F-250. The suspect is described as a Black male, wearing a white T-shirt, black coat, red pants, and a black hat.
June 9, 8 p.m.: A bike was taken from Arsenal Yards. The bike was locked to the rack outside of Kura Sushi at 6:30 p.m., and when the owner went back at 7:45 p.m it was gone. The bike is an SE racing bike, with black and white camouflage paint. It is valued at $950.
June 11, 6:44 p.m.: Police went to Target after security spotted a shoplifter. The person came into the store for about 10 minutes and walked around placing items into a bag and walked out without paying. He took $282.51 worth of merchandise. Police located the man in the rear parking lot of the mall, and recovered all the items. The 58-year-old man from Leominster was summoned to Waltham District Court for shoplifting over $250.