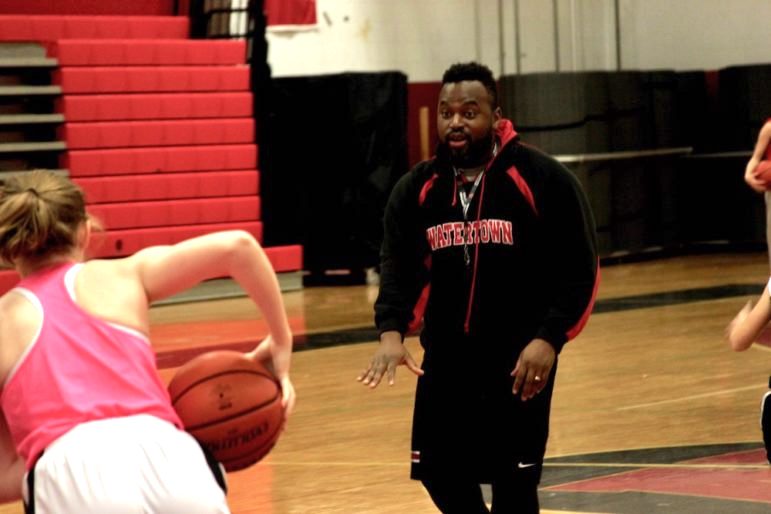 Leaving a community that has grown to be like family will be difficult, said Watertown Girls Basketball Coach Patrick Ferdinand, but he is taking a job as boys coach closer to his home which will allow him to spend more time with his wife and daughter.
After more than a dozen years leading the Raiders girls team, Ferdinand announced this week that he will be taking the job as coach of the Framingham High School boys basketball team.
"It's a major change, from Division 3 to Division 1 and girls to boys," Ferdinand said.
In his time in Watertown, Ferdinand has lead the Raiders to the postseason all but one year that the State Tournament was played. Watertown reached one state final, two state semifinals, four North Section finals, and won two Section titles. The team went 174-122 with Ferdinand as head coach. Several players have gone on to play in college, including a few in NCAA Div. I.
Leaving the community will not just be tough for Ferdinand.
"Watertown is a special place for me. My daughter loves being here, she feels like the players are her older sisters, and the kids who are in the youth program right now, she hangs out with them," Ferdinand said.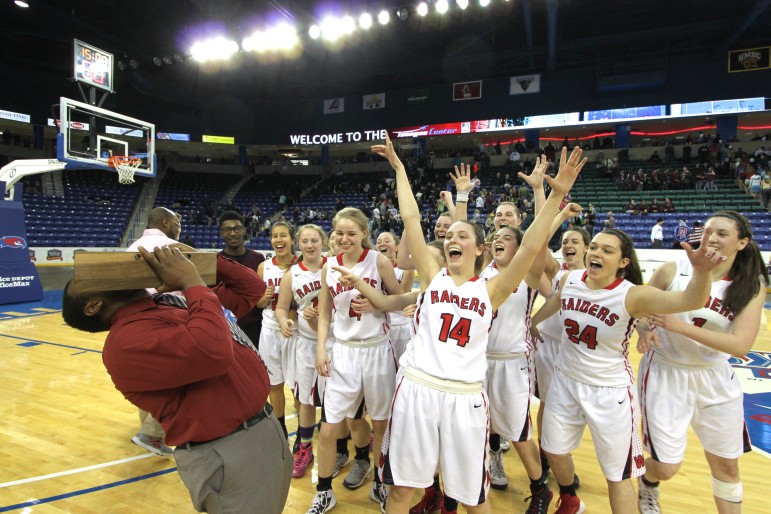 A big part of the decision came down to his family. Ferdinand has lived in Framingham for about seven or eight years, and his wife grew up there.
"For myself and (my daughter) it has been very difficult," Ferdinand said. "It has been something that she understands. It benefits my family with commute time and traveling to get her to practice and be able to have my wife pick her up. It is probably a 35 minute drive home and 35 minutes again to come back."
Ferdinand has had offers from other high schools, and twice was asked to be an assistant coach with Bentley University's women's team, but he turned them down. He got the offer from Framingham on Friday, and waited to announce it publicly until after he spoke to the Watertown players on Monday.
"The support from them is more than I could expect," Ferdinand said. "And the support from former players reaching out, definitely strengthens my belief in what we have done over the last 12, 13 years."
Ferdinand's relationships reached beyond the high school program, into the youth leagues, so he has watched many players grow up.
"They are really special kids, people, families," he said. "I couldn't have asked for a better community to coach in. The number of great kids I have been able to coach, I am so blessed."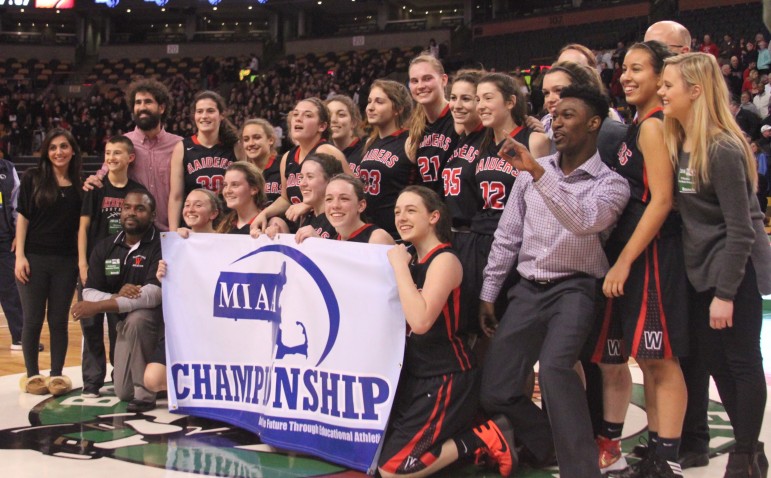 He said he not only built high school teams, but a Watertown girls basketball community where high school players volunteered to work with youth basketball players.
"Kids sacrificed their game, competed," Ferdinand said. "We built a culture, and a passion about it to give back to the community. They are so invested, connected with the youth kids, it is a special community. They are so ingrained with the youth program."
Ferdinand said he does not want to leave Watertown high and dry.
"I am going to make sure that I'm visible and help them out as long as they need me to," he said. "I will have some senior nights to attend."