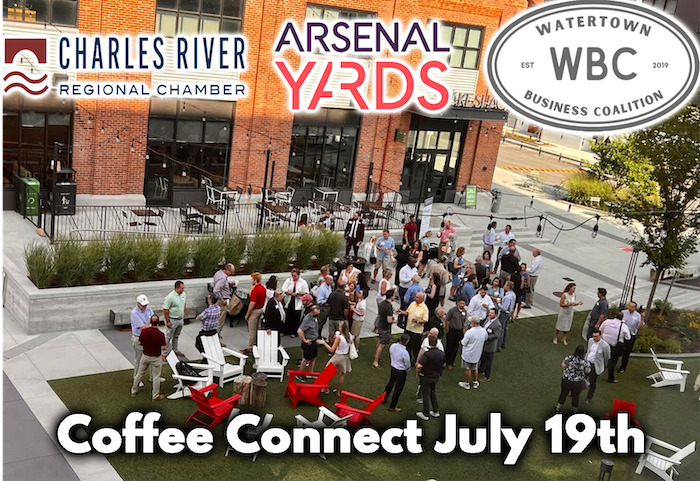 Two groups supporting Watertown businesses and organizations will be getting together for a networking event in July.
The Watertown Business Coalition and the Charles River Regional Chamber will hold a coffee connect on Wednesday, July 19 starting at 8:30 p.m. The event will be held at Arsenal Yards the green space between Buttermilk & Bourbon and Shake Shack.
The event is free for members of either group, and also for non-members. Coffee and goodies will be available.