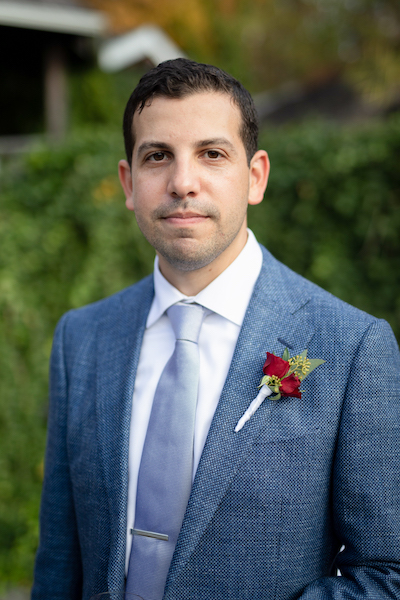 Michael Lara, the executive director of the Watertown Housing Authority, has been voted as the president of a statewide affordable housing organization. In this role, he will advocate for preserving, protecting, and expanding public and affordable housing in Massachusetts.
Lara has been leading the Watertown Housing Authority since July 2019, after former Executive Director Brian Costello retired. Lara has served on the board of MassNAHRO (National Association of Housing and Redevelopment Officials) since November 2020, and in June, he was elected as the organization's 31st President.
"They nominated me. I didn't run or campaign. It was nice to get that support from your colleagues," Lara said. "It is a mixed bag. It is going to be a lot of work, but it is certainly an honor and Watertown will be represented well on the statewide level."
The Massachusetts chapter of NAHRO is a very active one, Lara said, and is one of only four in the country that includes state funded housing programs. Members include 242 local housing authorities, four community development agencies and more than 1,500 executive directors and board members. The groups own or manage 43,000 state public housing units, 38,000 federal public housing units, 3,500 state rental assistance units, and 55,000 federal Section 8 vouchers.
While there are many issues he is concerned with, Lara said there are a few he sees as the most critical ones.
One is who makes the decision about priority status for affordable housing.
"There is still local preference. The change is the decision of whether people qualify for priority status would be in the state's hands and contracted out to a non-profit agency," Lara said. "It used to be local housing authorities doing everything, including determining priority status eligibility. Housing authorities still determine program eligibility, but we will not be a part of the priority status decision making process."
This includes emergency preference, which is given to people displaced by natural forces such as a flood or fire; people with medical emergencies that lead to loss of housing; people facing domestic abuse; no-fault homelessness, and those whose housing is lost because it was condemned or a government took over the property for urban renewal, or for public use or improvement.
"The advantages for a local housing authority to be in control of that is we are the ones at the local level, the one with people in the community who go work with the police department and local social services," Lara said. "Now not going to be able to make that decision on whether that person is, quote, an emergency."
The Healey-Driscoll Administration has put an emphasis on building more housing, but Lara said he wants to make sure that the current affordable housing units are preserved.
"Their immediate focal point is on housing production," Lara said. "I understand that but we also need to maintain what we have."
Lara said he believes in places like Watertown they can leverage state, local and private resources to rehabilitate housing that is in danger of failing health code requirements. He said a city near Watertown had to take family affordable housing units off line because the health department determined it was hazardous due to mold.
The third issue Lara will focus on is funding for public housing authorities.
"We are guaranteed in Massachusetts to receive a subsidy, and the Governor's office has level funded that line item for over a decade," Lara said. "We are hoping that the new administration will consider increasing that line item."
Lara added that in the end, the funding was increased, but the additional money came from the Legislature, not the Governor's office.
"We do a lot of advocacy. They know the need. Watertown has excellent legislators. State Reps. Owens and Lawn and State Sen. Brownsberger are extremely supportive of the work we do," Lara said.
Lara noted that affordable housing encompasses a wide variety of programs, and people of many income levels can qualify for assistance. The public housing authorities provide housing for residents with the lowest income levels.