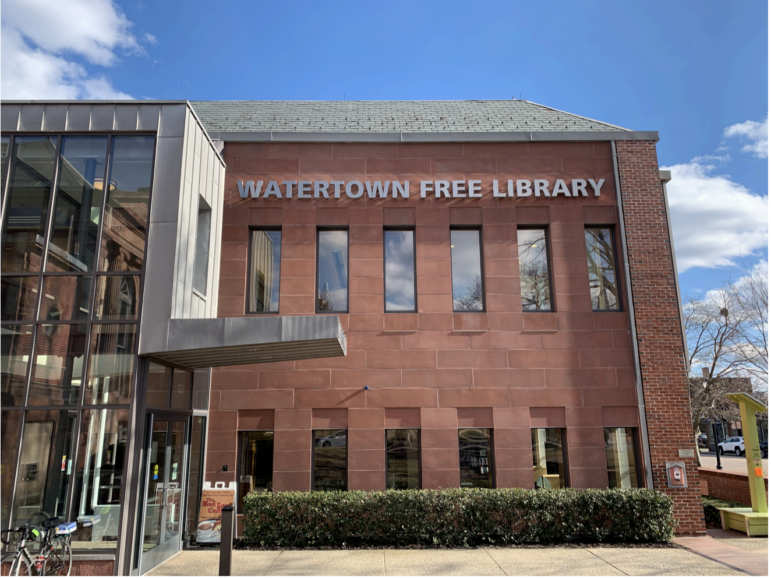 When thinking about what would make a great library director for Watertown, being involved in the community is one of the most valuable aspects, says Chair of the Board of Library Trustees, Leanne Hammonds.
"We're looking for someone that is comfortable being sort of the face of the Library in the community trying to get out to different community members that maybe don't use the library as much … we'd like the library director to be known in the community," said Hammonds.
The Board of Trustees has been working to find a new library director since the spring when they found out their current director, Caitlin Browne, was resigning.
The process to hire a new director consists of two members of the Board of Trustees to review resumes, cover letters and interview the candidates. After that, they narrow it down to three people who will be interviewed by the entire board. The finalists will be announced at a special Board of Library Trustees meeting on Wednesday, July 19 at 7 p.m. (The meeting is remote, see how to tune in here).
While finding a new director can be a daunting task, this is not something new to the Watertown Trustees as they went through this same process last year.
Trustees had some worries about finding a new director so quickly, one of the biggest being not getting enough candidates.
"There were concerns about whether we'd have as big a pool of candidates. There's been more movement just in the library world in general," said Hammonds. "With people leaving the field or just retiring early, just the nature of how the last few years has gone, for a lot of different professions. It's the same with libraries. There's been a lot of movement".
Despite the concerns it has been helpful for the board to have already been exposed to this process, because before that it had been decades, said Trustee Teddy Kokoros
"Last time, it took a little bit longer, but the reason it took longer was we hadn't had a director switch in like 30 years," Kokoros said. "So there were a lot of things that we were learning how to do. This time we worked with a consultant, the same consultant as last time. A lot of the things like creating the job posting and stuff like that was already done last time."
While the Board continues their search, assistant library director Theresa Maturevich is stepping in as interim library director. Maturevich has experience in the library industry as she previously was an assistant library director in Winchester.
The final interviews will be held on July 25 at 6 p.m. during a public meeting that will be broadcast on the cable station and held in-person. Then, on July 27 at 7:30 p.m., the board will vote on their final decision which will also be held in a hybrid public meeting. The public can tune on to Watertown Cable to watch or go to the lower hearing room in City Hall.