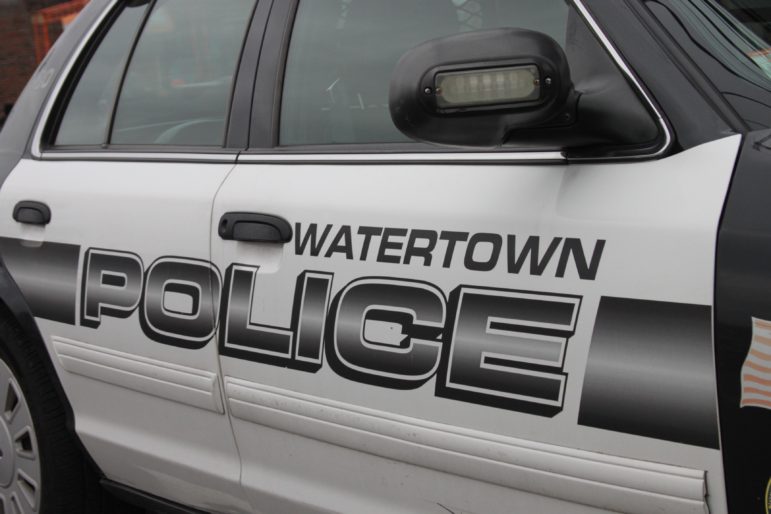 The following information was provided by the Watertown Police Department.
Arrests
July 11th: Police served arrest warrants on two people involved in two incidents in Watertown, including an apartment break-in. The first incident occurred on June 4, when a resident of an apartment building on Main Street reported that a package was missing. Security footage showed a person enter the vestibule and take several packages. On June 29, police investigated a breaking and entering of an apartment on Mt. Auburn Street during which $11,000 in camera equipment and other valuables were stolen. Watertown Police identified the two suspects as Robinson Pena, 37, of Central Falls, Rhode Island, and Diana Tankayan, 22, of Boston. Police were able to identify Pena as the person who stole the packages on Main Street, too. He was in the custody of the Middlesex Sheriff's Department, who served him with the warrant for larceny from a building. Tankayan had been arrested in Rhode Island on unrelated charges. With the assistance of the District Attorney's office, Watertown Police went to Cranston, Rhode Island, to take Tankayan into custody for two warrants from Waltham District Court, one for breaking and entering during the nighttime for a felony and possession of a burglarious instrument; and the second for breaking and entering during the daytime for a felony, larceny from a building and destruction of property.
July 14, 4:06 p.m.: A woman told police that a man tried to hit her with his vehicle after they got into an argument after an incident in Watertown Square. The woman said both vehicles were driving on Mt. Auburn Street when the man's vehicle nearly collided with hers while they were merging. After stopping a red light, the woman got out of her vehicle, and slapped the rear passenger window of the man's vehicle, which was stopped in front of her. Then she stepped in front of the man's vehicle to take a picture of the license plate. The man began driving forward and she believed he was trying to strike her. She called police, who spoke to both drivers. The man said that there was an incident when they were merging, and she got out of her car, struck his rear passenger. Officers located a witness, who did not see how it started, but said the man drove in the woman's direction and appeared to be trying to hit her. Burak Telli, 32, of Belmont, was arrested for negligent operation of a motor vehicle, and assault with a dangerous weapon.
Incidents
July 10, 5:25 p.m.: A shoplifter at Target was seen heading toward the bike path behind the store. Officers located the man, who dropped the bag of items when he saw police. He attempted unsuccessfully to jump a fence. The man admitted to taking clothing and a phone charger, which were located in the Target bag he was carrying. When he was in the store the man also brought in an old receipt and grabbed some bedding items and went to the customer service desk to return it for cash. Police found that the man had $164.67 in cash. The 35-year-old Cambridge man was summoned to Waltham District Court for shoplifting by asportation and false use of a sales receipt.
July 12, 9:47 a.m.: Police went to School Street after a resident reported a stolen motorcycle. The grey Suzuki VR2400 had been parked at the end of the driveway the night before, and when the owner came out that morning it was gone. It is valued at $7,000.
July 12, 2:43 p.m.: A man parked his 2016 Porsche at Watertown Gas & Service on Watertown Street when he arrived for work at 6 a.m., and later he went out and the car was gone. Security video showed a woman came into the gas station's office at 12:08 p.m. She went behind the counter and took a set of keys hanging on the wall. She walked over to the car and drove away. The man was contacted by Newton Police, who said that they had recovered his wallet and backpack. Later that day, Boston Police responded to an accident on Western Avenue in Brighton when a woman got into an accident in the Porsche, heavily damaging the front of the car. The 48-year-old woman said the car belonged to her boyfriend. She was summoned to court for possession of a stolen vehicle. Police are not certain if she is the same woman who took the car from the gas station.
July 12, 4:15 p.m.: A 93-year-old woman reported that she was contacted by her bank to report that someone trying to cash a $7,000 check from her account. She said she had not written a check to the person on the check. The number of the check was the same as one she had mailed to a family member for a lower amount. Police believe the check was intercepted and the name and amount had been changed. The bank did not cash the check.
July 12, 6:40 p.m.: A motorcycle was stolen from an apartment complex on Riverside Street. It was last seen at 7 a.m. on the 12th when the owner went to work. When he returned at 6 p.m. it was gone. The 2003 Honda CBR600, valued at $4,500, had been left in the buildings parking lot..
July 14, 8:11 a.m.: A Main Street resident reported the larceny of checks. Police said the man is visiting from another country, and is unfamiliar with some of the processes in the United States. He attempted to pay his rent by check, and left three Western Union checks for $1,000, $1,000, and $350 in the mailbox for the apartment building's office. He did not fill out the pay-to portion of the check. Later he learned that his rent had not been paid, and the checks were cashed at two Boston check cashing stores, one on Warren Street and one on Mass. Avenue. Police are investigating.
July 14, 11:54 p.m.: A resident received a notification from his credit card company about two suspicious charges. One was for a place called A21 USA for $200 and another was for Wave Yoga for $155. The man said he does not know what the charges were for. He cancelled his card, and is working with his credit card company.
July 15, 7:02 a.m.: Police received a report of an MBTA utility truck on Warren Street at Edenfield Avenue, which appeared to be disabled. Watertown learned that the vehicle had been reported stolen from Boston. MBTA Police responded and recovered the 2013 International truck. They will also handle the investigation.
July 15, 2:18 p.m.: A man called police after he parked his 2012 blue Toyota Prius at VIP Auto on Arsenal Street. He went in to the store and left the car running with the keys inside. He was only gone for five minutes, and when he came out the car was gone. He has two cell phones, and had left one in the car. He tracked the car to Watertown Gas & Service. He called Police, who went to the gas station. Officers spoke to an employee who said that he was working on a blue Toyota Prius and had been taking it for a test drive. He went to VIP Auto and got into a car and drove off. He believed it was the one he was working on. Police took the mechanic back to VIP, located the other Prius, which was the same type and color. The first man got his car back, and the mechanic took the other one back to the garage.
July 15 4:02 p.m.: Security at Target stopped a woman who attempted to take items by scanning gum instead of more expensive items. She took $79.14 in merchandise. Security recognized the woman from three previous incidents when she did the same thing. On June 12 she took $75.76 in merchandise, on July 1 she took $98.96 in items, and on July 12 she took $127.37 worth of merchandise. The 33-year-old Boston woman was summoned to Waltham District Court on four counts of shoplifting by recording a false value.
July 16, 9:32 p.m.: A resident reported that her bicycle had been stolen from the basement of the Purple Garage at Arsenal Yards. The white Trek hybrid bike was taken from the rack. She last saw it on July 14 at 3 p.m. It has been locked with a coiled carbon lock. The bike is valued at $700.