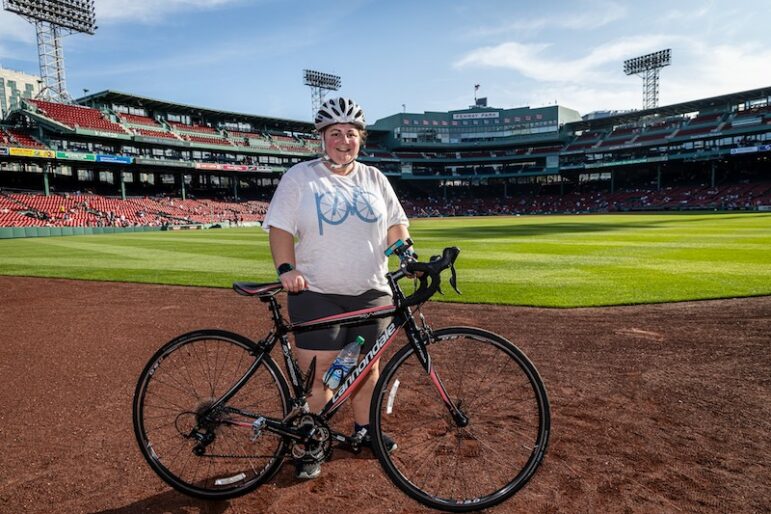 When Julie Santaniello was officially diagnosed with a desmoid tumor in 2017 the Pan Mass Challenge seemed like something far away. Now, years after her last active treatment Santaniello knew it was the right time to conquer the ride.
"I've been thinking about it for a number of years … this year is going to be five years since my last active treatment. So I decided, hey, why not? I feel good. I might as well go for it," said Santaniello.
A Watertown resident for over 17 years, Santaniello has always been an active person, running half marathons in her free time. So when she felt her muscles were different after treatment, she decided to take up cycling.
"The running hasn't really come back … It was a lot of strain on the muscles and stuff. But cycling has been one of the things that I have been able to really come back to," said Santaniello.
Santaniello signed up for the Pan Mass Challenge in January and has been training ever since. Training has intensified since May, as she has been adding mileage and looking for different paths.
On Aug. 5 and 6, when the ride is held, Santaniello will be participating in one of the Sturbridge routes of the bike-a-thon. She will be riding a total of 186 miles over the course of two days.
Due to her participation in the Pan Mass Challenge, Santaniello had the opportunity to be one of many participants honored at Fenway Park during a Red Sox game. The honorees were part of Living Proof which is the name for riders who have gone through treatment with Dana Farber or are currently doing so.
When Santaniello found out about the opportunity she knew it was something she wanted to be a part of.
"I think it was either April or May, they sent out a survey asking the Living Proof riders whether they'd want to do it or not, so I was like 'yeah, absolutely.' It looked really cool. So I signed up and waited," said Santaniello, "and we found out, I think, the second week in June, and that was just so exciting. It's definitely the highlight. I never thought I'd get to ride my bike or even be on the field at Fenway during a baseball game."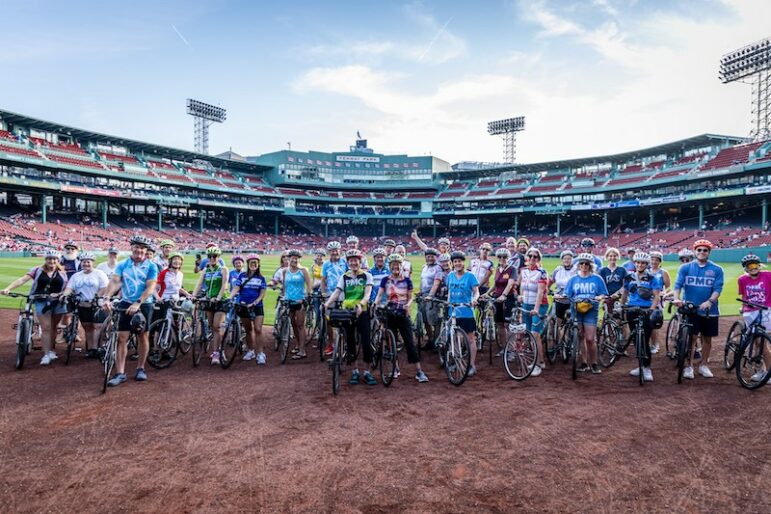 Santaniello rode along the entire baseball field while thousands of fans cheered, Red Sox players waved and Wally the Green Monster walked around them. Santaniello recalled the moment as an unforgettable experience.
"I can't even describe it. It was amazing. I was just taking it all in. It was so cool," said Santaniello.
Throughout the time on the field, Santaniello also got to talk with fellow Living Proof riders and hear what they had to say about the Pan Mass Challenge. Some of them have done the ride multiple times.
"It was nice to also be able to talk to some of the other riders there as we were kind of waiting and see what it (the PMC) was all about. And it was interesting too, because a lot of the writers have done several over again, nine or 10," said Santaniello.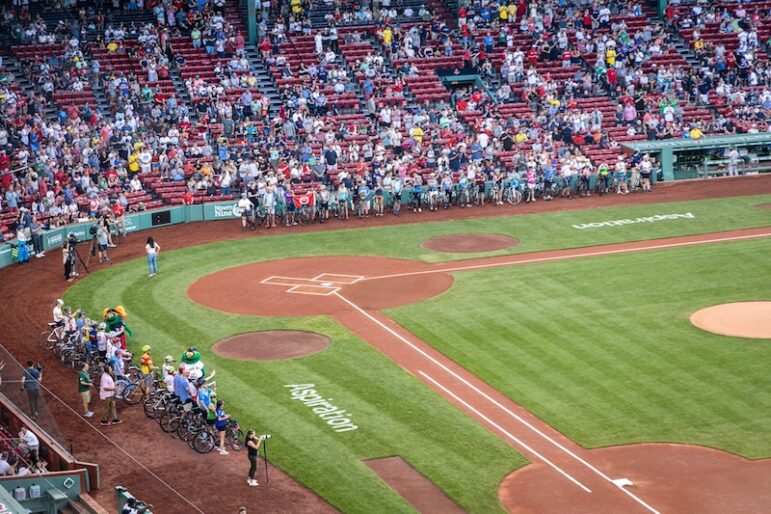 With the Pan Mass Challenge just a couple weeks away Santaniello is anxious about the ride but took comfort in hearing her fellow riders' words of encouragement.
"I'm definitely nervous. I've never ridden that far before, even in the training rides, I haven't really gotten out to 100 miles yet. In talking with folks at the Fenway event, they were like, 'Yeah, you can do it. It's no big deal,'" said Santaniello.
Santaniello looks forward to riding the Pan Mass Challenge, and helping support Dana Farber and encourages others to do so as well.
"It's an amazing cause. If you ever know anybody that's doing it, definitely, feel free to support them. It's just amazing what they do at Dana Farber and how they're working toward finding cures," said Santaniello.