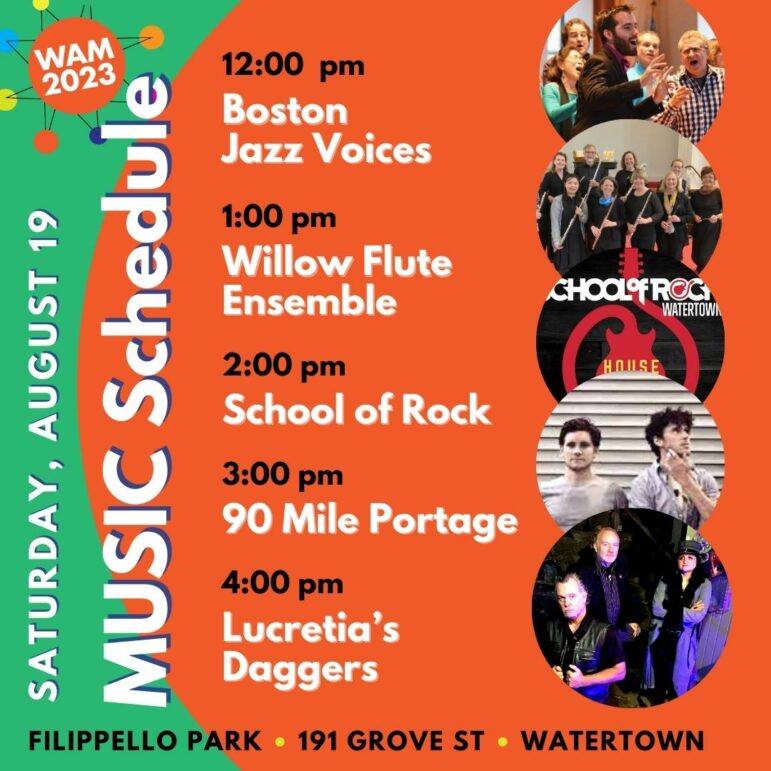 The third annual Watertown Arts Market is just two weeks away, and there will be many vendors, businesses, and musical acts throughout the day.
The Arts Market will be held on Saturday, Aug. 19, from 12-5 p.m. at Filippello Park (Grove Street entrance). It is free to attend and vendors will be selling art, food, drinks, and other items.
Music at the 2023 Watertown Arts Market
12 p.m.: Boston Jazz Voices
1 p.m.: Willow Flute Ensemble
2 p.m.: School of Rock
3 p.m.: 90 Mile Portage
4 p.m.: Lucretia's Daggers
About the Watertown Arts Market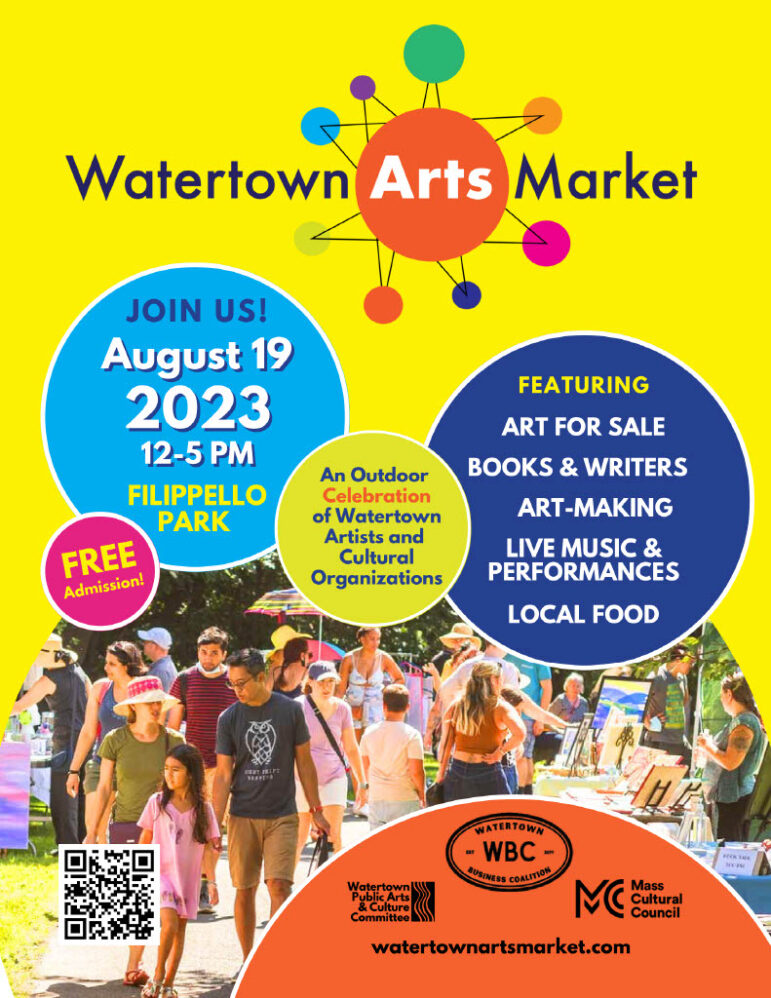 The Watertown Arts Market is a family-friendly outdoor event with a diverse selection of artists, authors, creatives, musicians, performers, arts and cultural organizations, and businesses. Each artist and organization will host a table or perform at the event. Guests can wander through the Market, learning about the artistic and cultural offerings in Watertown. The event will feature live performances and artist demonstrations, and art and other goods/wares will be available for purchase. Food from local restaurants and food trucks will also be available. Join your local artists for a fun day of arts and culture in Watertown!
"The Watertown Business Coalition is honored to partner with the City of Watertown and our tremendous community of Watertown artists to bring Watertown the 3rd Annual Watertown Arts Market," says Watertown Business Coalition Co-President, Doug Orifice. Doug goes on to say, "In 2021, we wanted to provide an opportunity to show our community the resilience of our local artists and creatives, and to celebrate the numerous talents and experiences available to Watertown residents. The excitement, support and attendance for WAM 2021 exceeded all of our expectations and showed that a community event like The Watertown Arts Market builds connections among our artists and residents. It's crucial to us that this event is free to the public, so that all may join in the celebration and support Watertown arts and culture."