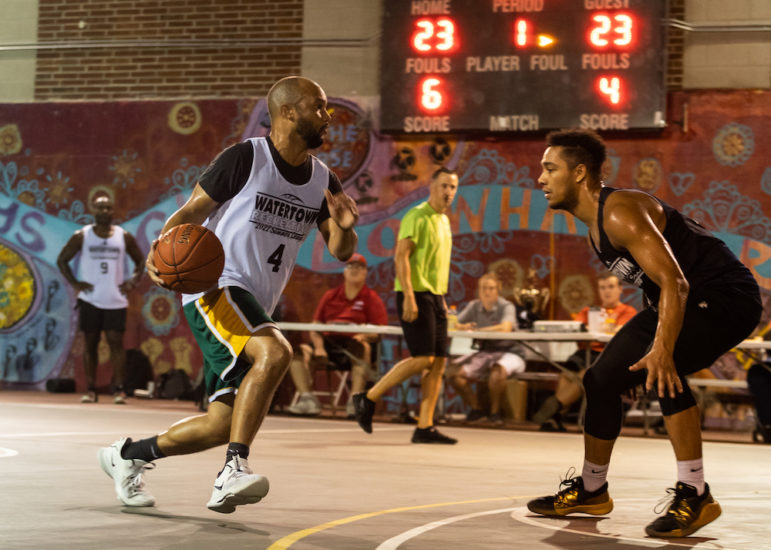 A pair of teams won their quarterfinal matchups in Watertown's Papas Elite Summer Basketball League, and will play in the semifinals beginning Wednesday, Aug. 9.
The league features teams made up of current and former college basketball players, and is hosted by the Watertown Recreation Department. Games are played at the court behind the Watertown Boys & Girls Club, and are free to attend.
Fifth-seeded Zards defeated fourth-seeded HBC, 39-37, in the first quarterfinal on Tuesday, Aug. 8. More Than Different, the third seed, beat sixth-seeded Middlesex Magic 63-56 in the second game.
The first games of the best-of-three semifinals begin Wednesday, Aug. 9. First up, top-seeded Donohue's Kaos Club faces Zards at 7 p.m. In the second game, at 7:55 p.m, second seeded New Day, takes on More Than Different.
Game 2 of the both series will be played Thursday, Aug. 10, with Donohue's Kaos Club and Zard playing at 8:20 p.m. and New Day and More Than Different at 9:15 p.m. Game 3, if needed, will be played on Monday, Aug. 14 at 7 p.m. and 7:55 p.m.
The winners face off in the best-of-three final series, scheduled for Aug. 15-17 at 7 p.m. each night.