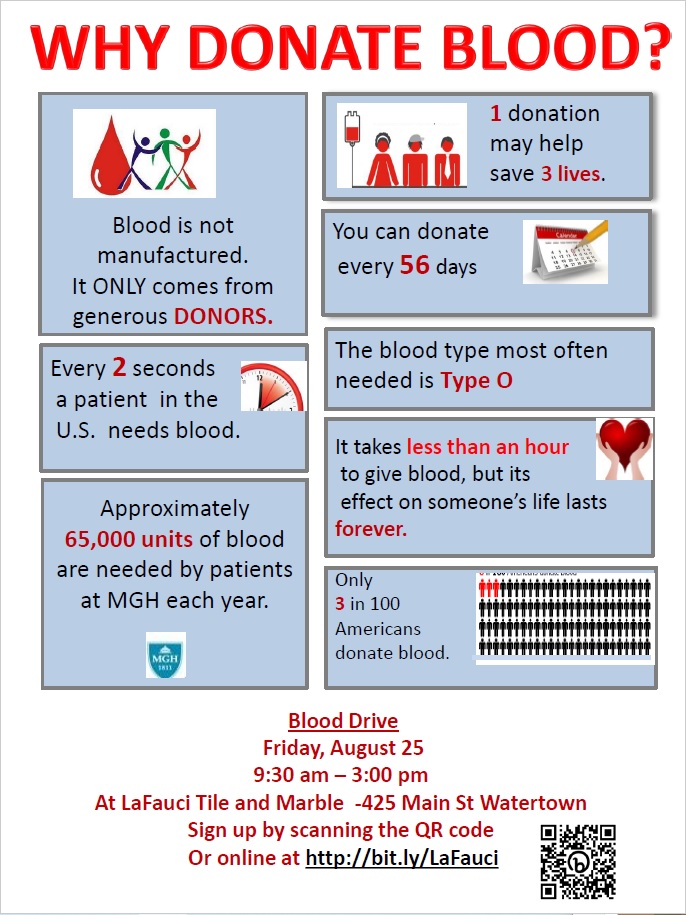 LaFauci Tile and Marble will host a blood drive on Aug. 25 at its store on Main Street in Watertown.
Those interested in donating can sign up at the Mass. General Hospital website by clicking here.
The drive will take place from 9:30 a.m. to 3 p.m. at LaFauci, 425 Main St., Watertown.