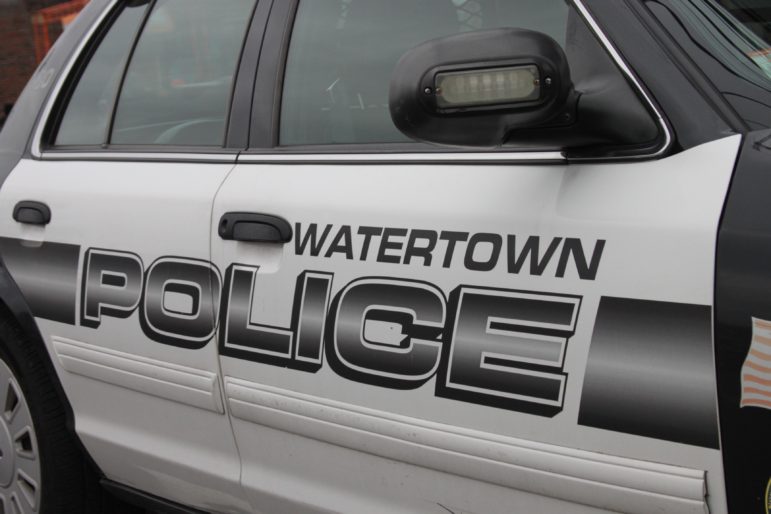 The following information was provided by the Watertown Police Department.
Arrests
Aug. 1, 6 p.m.: A man was seen taking items from Best Buy. He left the store without paying and got into a vehicle and left the parking lot. Police pulled the vehicle over. The driver said he was an Uber driver who picked up a passenger at Best Buy. The passenger admitted to taking several items which were worth $632. Police also found that the man had six active arrest warrants. Yegor Delykyy, 31 of Brighton, was arrested for shoplifting, and the warrants: four from Waltham District Court for shoplifting, one from Waltham District Court for larceny under $1,200, and one from Malden District Court for shoplifting.
Aug. 2, 2:49 p.m.: A man came to the Watertown Police Station to pick up some property. Police discovered that the man had two active warrants. Anthony Moore, 57 of Boston, was arrested on the warrants out of Brookline District Court, one for shoplifting, and one for unarmed robbery.
Aug. 5, 4:30 p.m. Officers patrolling on Common Street ran a routine query on the plates of a Jeep Grand Cherokee. Police discovered the owner had a license suspended for an OUI. The man was pulled over, and he admitted that his license was suspended. Sean Lagotic, 29, of Saugus, was arrested for driving with a suspended license for OUI.
Aug. 6, 2:30 p.m.: A man was seen taking multiple items from Target and left without paying. Police located the suspect near the Residence Inn by Marriott. He had $324 in stolen items. Officers also discovered the man had a warrant for shoplifting out of Quincy District Court. Target security said that the man also shoplifted on July 13. Sean Campbell, 27, of Rockland, was arrested on two counts of shoplifting and the warrant.
Aug. 6, 6 p.m.: Officers were at Target for another matter when security told them that they spotted a man and woman working together to shoplift. The man opened an anti-theft device and put two items into a backpack that he had taken off the store shelf. They also saw a woman approach the man several times and put items in his shopping cart. The woman also put clothing into her purse. The man walked past the registers without paying. He was stopped and he had six clothing items valued at $295. Police discovered he had three warrants for his arrest. Meanwhile, officers stopped the woman, who left through the rear entrance. She had $32 worth of merchandise. Police determined she had two warrants for her arrest. Jeffrey Bliss, 41, of Milford, was arrested for shoplifting, unlawful removal of a theft prevention device and the warrants: one from Boston District Court for trespassing, malicious destruction of property, and larceny; a second from Boston District Court for breaking and entering a vehicle for a felony; and the third from New Bedford District Court for breaking and entering a building in the nighttime for a felony, and vandalism. Christina Garcia, 36 of Framingham, was arrested for shoplifting and the two warrants from Boston District Court — one for trespassing and the second for possession of a Class A drug. During booking police discovered she had a white substance which is believed to be fentanyl. She was also charged with possession of a Class A drug.
Incidents
July 31, 9 a.m.: Employees at Tabrizi Bakery in Watertown Square arrived for work and discovered bags on the floor, and saw that the cash register was open and the cash was missing from the drawer. A bag of money was also missing. The back door had been pried open. Police are investigating.
July 31, 5 p.m.: Two women walked into Carter's at the Watertown Mall and filled bags with assorted clothing. They walked out the front door without paying. The pair took $240 in merchandise. The suspects are described as older black females wearing face masks
Aug. 1, 1:17 p.m.: A man parked his scooter in the parking lot of a business on Pleasant Street. It was taken between 4 a.m. and 10 a.m. The Vespa LX 50 is valued between $500 and $1,000.
Aug. 1, 3 p.m.: A resident reported an ID fraud after learning that someone had filed a false unemployment claim in her name. The resident is not sure how much the claim was for.
Aug. 1, 2:39 p.m.: At about 2 p.m. Police received multiple reports of three men fighting near the entrance of Home Depot. A disagreement turned into a physical altercation between two men. A third man appeared to try to break up the fight. It does not appear that the men knew each other, and two of the parties left before police arrived.
Aug. 3, 8 p.m.: A man went into Ulta Beauty and took a bottle of Gentleman cologne and put it in his pants before leaving without paying. The bottle is valued at $124. The man was also seen taking a bottle of Light Blue cologne worth $70 on July 24. The suspect is described as a white or Hispanic man with long hair in a ponytail.
Aug 4, 2 p.m.: A bicycle was stolen from a garage in a building on Coolidge Avenue. The Giant FastRoad E+ EX electric mountain bike was valued at nearly $4,000. It was secured with two locks, both were missing along with the bike.
Aug. 5, 12 p.m.: Best Buy reported that a man came in and took an Altice wireless speaker from a shelf and put it in his bag. He walked out of the store without paying for the speaker, which is valued at $50. The suspect is described as a white male who was wearing a baseball hat, a white shirt, grey pants, and had a tote bag.