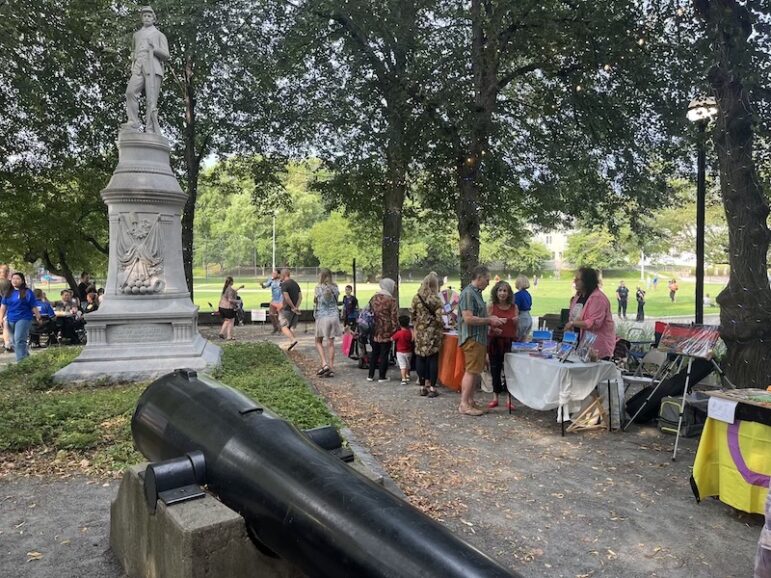 Live dancing, soccer, artwork and more filled Saltonstall Park with activity on Aug. 3 for the first annual Multicultural Fest held by the New Repertory Theatre and Watertown Public Library.
The idea to hold the festival came from Noche De Dominó which is a monthly game of dominoes held in the library. During that night many people from all different cultures get to interact and learn about each other's backgrounds.
"We have a very international crowd that comes together every month to play dominoes, share in each other's culture," said Maria Hendricks, co-organizer of the event. "There are people that are learning Haitian and learning Spanish already, just from the exchange of ideas and just talking and practicing and we listen to a lot of music."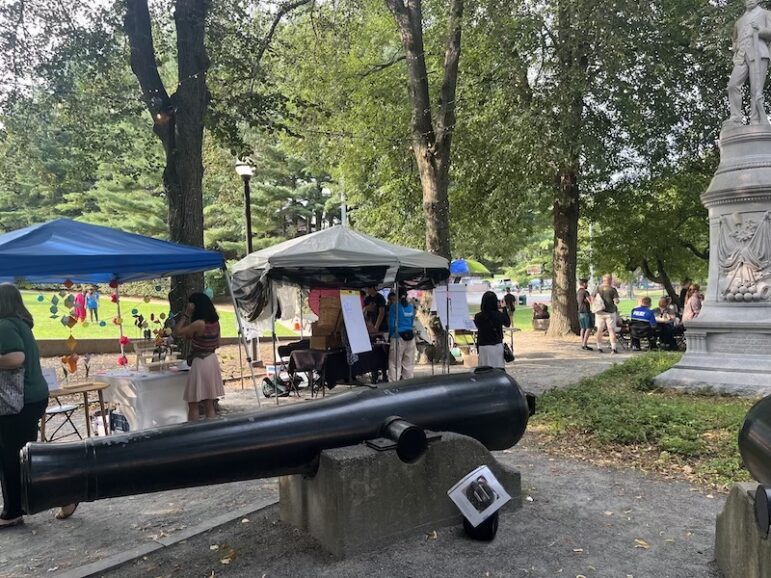 Co-organizer Maria Mayobre brought the idea of Noche De Dominó up to the library which was inspired by her time playing in her home country.
"So I'm from Venezuela, and I used to play dominoes every week but the Venezuelan way, which is different from how they play in Cuba," said Mayobre. "So, I offered it to the library and we have been doing this for more than a year."
From there Hendricks and Mayobre worked together with Allie Fry to find local talent that would showcase their culture.
"Our goal, our mission, a part of it, is to give underrepresented groups a platform," said Hendricks
When they discovered the talent they wanted to have at the festival they knew they had enough to bring their ideas to fruition.
"We're able to get a bilingual comedian and we have some Native American artists. We have some Latino artists, so we were able to get different cultures. We have a beautiful Indian dance group. So we've been able to basically cultivate performers and artists," said Hendricks.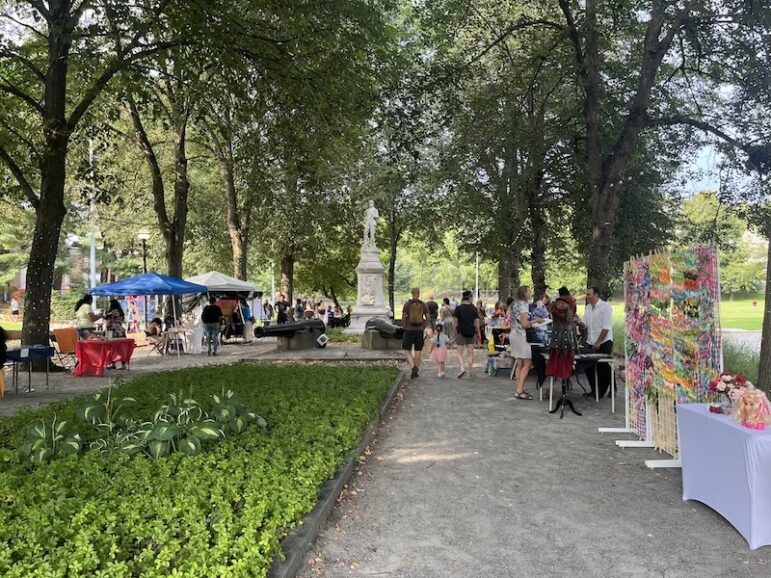 Fourteen-year-old business owner Saloni Khairmode was one person there to showcase her talents. Her business, Sal K Accessories, is handmade clay beaded bracelets that she had scattered across a table for the whole crowd to see.
"I chose to come to this fest because I felt that it would be a very good opportunity to come into a different community," said Khairmode. "I live in Sharon so it's a little bit different there so I thought it would be fun to come to a different area and different community, meet different people and experience the fun here."
The hope is for the Multicultural Fest to continue in the future so they can highlight more people like Khairmode and their talents for the community of Watertown.
"It's just a place for us to connect with our community. Be creative, be joyful. food, music, dancing, soccer. So lots of fun, lots of joy, lots of creativity," said Fry.