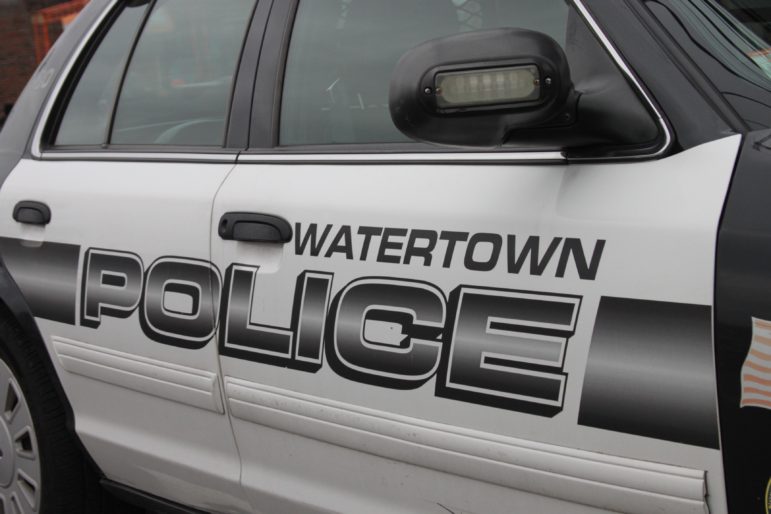 The following information was provided by the Watertown Police Department.
Arrests
Aug. 8, 12:01 a.m.: Officers patrolling in Watertown Square queried the plates of a BMW and discovered the registration was suspended, and the owner's license was suspended. The vehicle was pulled over and confirmed that the owner was driving. Joshua Rivers, 32, of Watertown was arrested for driving with a suspended license, driving an uninsured vehicle, and driving with a suspended registration.
Aug. 13, 2:40 a.m.: When a Chevy Suburban drove by a police cruiser, Police ran the registration and found that the owner's license was suspended. The vehicle was pulled over on Main Street, and officers confirmed that the owner was driving the vehicle. Rory Linn, 37, of Andover, was arrested on a charge of operating with a suspended license.
Incidents
Aug. 7, 8:30 a.m.: A Cozy Street resident received a message from someone in a WhatsApp group saying that there was a security issue. All members of the group were asked to check for verification, and the resident received a text code. The person from the group then asked for money, and asked people to contact everyone in their contact list. The resident realized it was a scam and logged out. No money had been taken.
Aug. 9, 8 p.m.: An employee of Athenahealth placed a bag with a bag into a cubby at around 10:30 a.m. on Aug. 2. The bag contained a blue iPad worth $500. When the employee went back about 20 minutes later, his bag was unzipped and someone had taken his iPad. The incident was reported to Athenahealth and police are investigating.
Aug. 10, 11:50 a.m.: A Hunt Street resident received a letter from the Department of Unemployment Assistance saying that they could not confirm her identity. The woman is not unemployed and realized someone had used her identity to file a claim. She also discovered someone opened a bank account in her name. She has not lost any money.
Aug. 10, 2 p.m.: A Lexington Street resident ordered golf equipment and it was delivered to his house. However, the package was opened and four Scotty Cameron golf grips were missing. They cost $95 each. Two were found on the ground down the street, but the other two were missing.
Aug. 10, 2:20 p.m.: The front license plate was taken from an Evans Street resident's vehicle. The victim pulled into the driveway and realized the plate was missing. The resident is not sure where it went missing. The plate was reported missing and she will have to get new ones.
Aug. 10, 5:10 p.m.: A Motorola 50MP Quad Pixel phone was found on the sidewalk on Thurston Road. It was turned into the Police.
Aug. 11, 10:50 a.m.: A bicycle was left on a fence on Arsenal Street and when the owner went back the bike it was missing. The blue Giant-brand bicycle with white lettering is valued at under $400. Police are investigating.
Aug. 12, 2:45 p.m.: A woman parked near the contractor's entrance at Home Depot at 2 p.m. and went into the store. She came back out 35-40 minutes later and saw that her bumper had a dent and was scratched. The damage had not been there before she went into Home Depot. There were no witnesses. Police are working with Home Depot to see if there is any surveillance video of the incident.