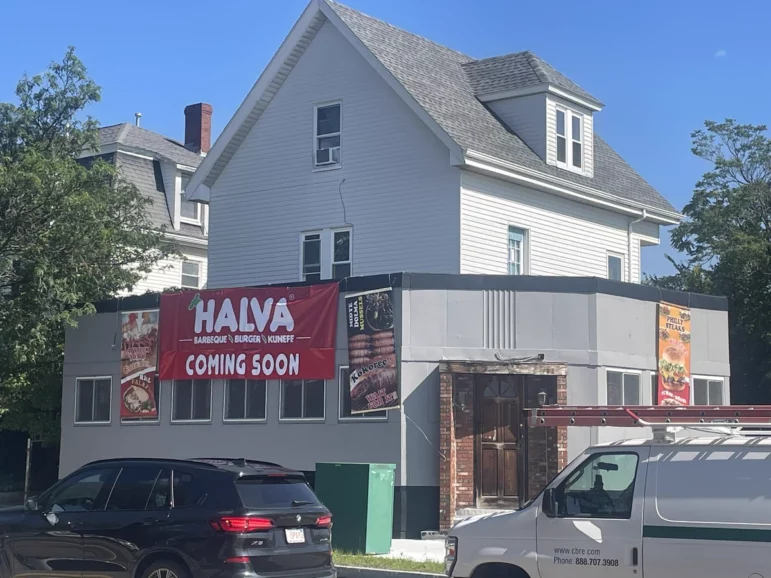 A restaurant that will serve a variety of dishes, including Turkish food, appears to be headed to the former New Yorker Diner location near Watertown Square.
A Watertown News reader sent a photo of the building at 39 Mt Auburn St. has banners hanging on it saying "Halva, Coming Soon!" The banners also mentions barbecue, burgers, and kunefe — a Turkish pastry made with cheese.
According to a post on the Boston Restaurant Talk website, mentions that signs posted on the building mention Turkish food such as falafel, gyros, midye dolma (stuffed mussels), doner kebabs, and kokorec, as well as Philly cheesesteaks. The website quoted a post from the Friends of Boston's Hidden Restaurants Facebook group page.
The New Yorker Diner closed in 2020 after decades in Watertown.