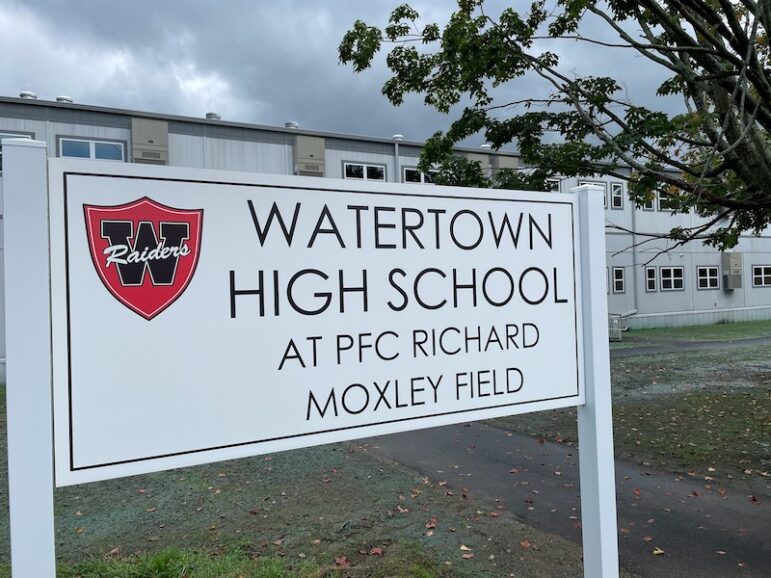 Watertown's schools are growing at all levels, and some classes at two elementary schools are near or at capacity, Superintendent Dede Galdston told the School Committee. The biggest growth, however, is at the secondary level.
Typically, School officials wait until September to provide the first enrollment report to the School Committee, Galdston said, but she wanted to inform members before school started incase they receive questions about it.
"Our enrollment is up," Galdston said. "More people enrolled in elementary, more people enrolled in middle, and we have a lot more enrolled at the high school."
Galdston took note of the growth at the high school, which will be moving into the temporary high school at PFC Richard Moxley Field for the next three years while the new school is being constructed.
"Even though we are moving into Moxley they are moving in, which is very exiting," Galdston said.
Watertown High School has 765 students enrolled for the fall, up nearly 70 students from the enrollment of 698 last school year. In the memo to the School Committee, Galdston wrote that the number of students at the high school often fluctuates because student who may who are moving to different schools, such as private schools, may not have informed Watertown officials that they will not be attending WHS.
The total elementary school enrollment is up 15 students from last year, to 1,269. The Lowell Elementary School expects to have the largest increase. Galdston said that students are returning after attending the two other elementary schools while Lowell was at the former St. Jude's School in Waltham or the former Phillips School during the school's renovation. Students are scheduled to move into the newly renovated and expanded school on Oct. 11.
Some grades are filling up at certain schools.
"There are some areas in our elementary schools that have plenty of space for people moving in and we do have a couple of classrooms that are at the (class size) guidelines," Galdston said. "People enrolling at this point may not make it into that particular classroom.
The Lowell Elementary School kindergarten and second grades are near the limit, and students who try to enroll there may end up at Cunniff or Hosmer elementary schools, depending on which is closer to their homes, Galdston said. Also, the Cunniff fourth grade is near the limit. That group has always been on the large size for two classes, she said, but not big enough to have three classrooms.
Watertown Middle School's enrollment is at 560 students, which is 11 more than last school year.
Galdston said School officials will monitor enrollment numbers to make sure they can have the right level of staffing and resources for all the students.