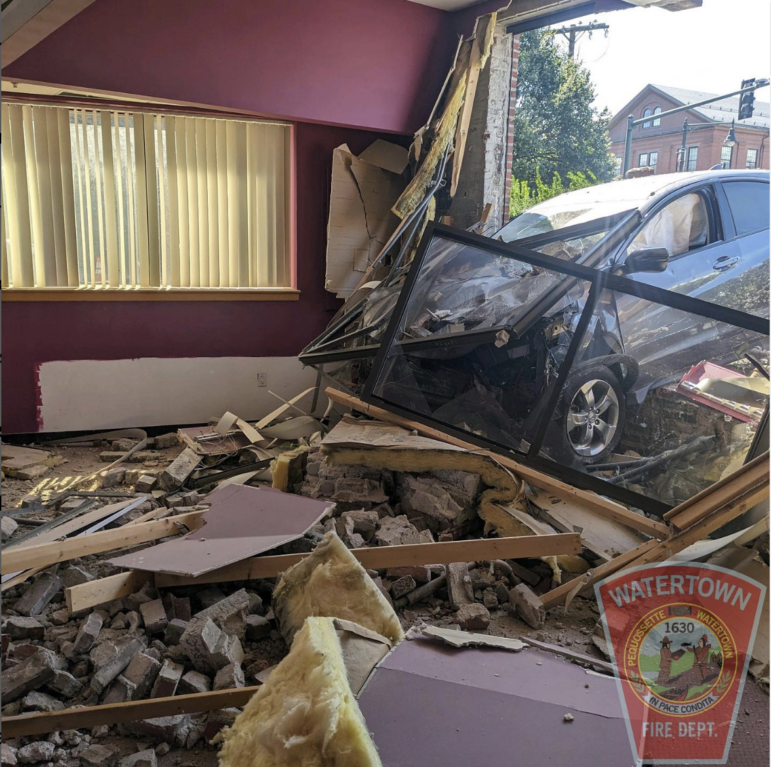 An elderly man driving on Arsenal Street on Thursday left the roadway and crashed through a vacant storefront, breaking a gas line.
Watertown Police received multiple 911 calls about a vehicle that drove through the window of an unoccupied and vacant office at 440 Arsenal St. at 1:30 p.m. on Thursday, said Watertown Police Sgt. Ken Swift.
The man suffered non-life threatening injuries and was taken to Beth Israel Hospital, Swift said. No one else suffered injuries.
"Because he struck the gas line, we and the Watertown Fire Department evacuated the build and nearby businesses for precautionary reasons for a couple hours," Swift added.
Arsenal Street was also shutdown for about 45 minutes after the incident, Swift said.
The accident remains under investigation by the Watertown Police, Swift said.
The Watertown Fire Department posted a photo of the accident scene on its social media accounts, and thanked everyone who took responded to the incident.
"An incident like this takes considerable coordination between various departments and organizations including Watertown Police, Watertown Building Department, Perfection Towing and others," the Fire Department's post reads.