Pedestrians and bicyclists will be able to get from Arsenal Street to Walnut Street through private property after the City Council approved an easement agreement with the owners of the property.
On Tuesday night, the City Council approved the agreement between the City and the owners of the property at 85 Walnut Street — BP3-BOS4 250 Arsenal Place LLC — for the pedestrian path, as well as for a sewer line, said Assistant City Manager Steve Magoon. The City will pay $1 for the easement according to the agreement.
The path runs to Walnut Street through a pocket park, then goes through the parking lot of the 85 Walnut St. property. In the parking lot, the path branches east toward a shared driveway with the property at 101 Walnut Street to access Arsenal Street. That will link it to the Community Path and bikeway along Arsenal Street. The path branches to the west and links to a path around The Gables apartments.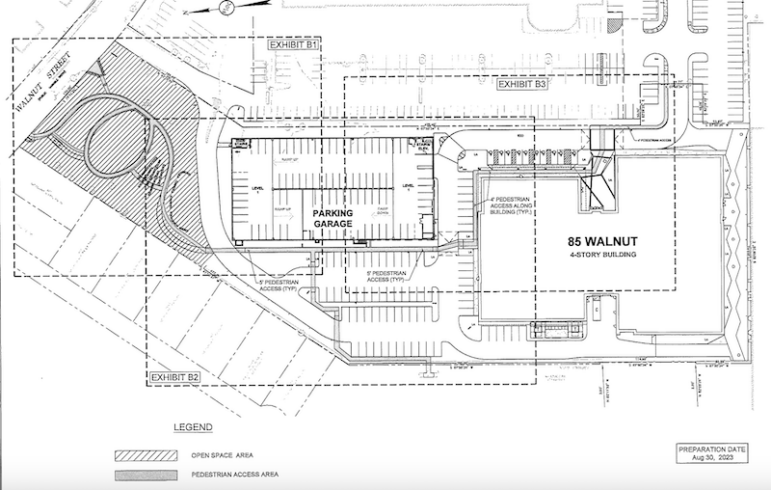 City Councilor Lisa Feltner said the parking lot is already a common cut through for bicyclists to get from Walnut Street to Arsenal Street. Magoon said that the agreement would make using that path legal.
Feltner added that the path is not in an ideal location.
"I am a little disappointed to learn (the path) directs people by loading area and through parking lot," she said.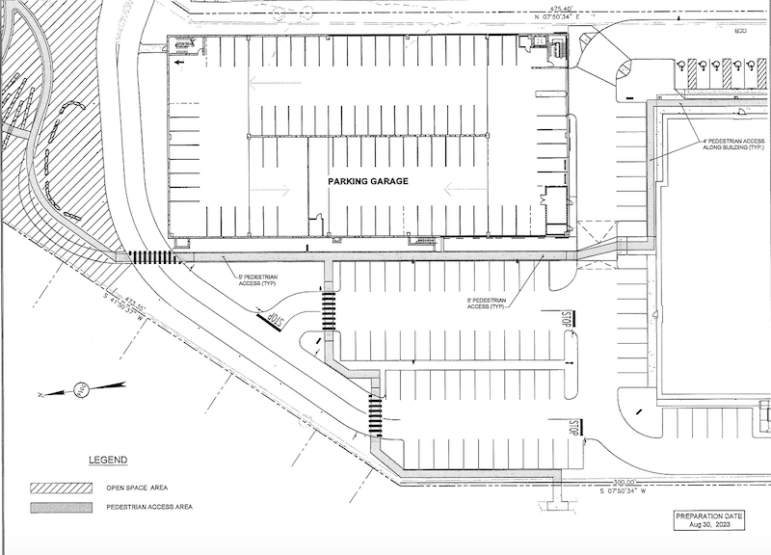 While the path can be used by pedestrians and bicyclists, Magoon said it is more oriented toward those on foot.
"There are no stripes and it is not as wide as a bicycle path," Magoon said.
Councilor John Gannon asked if there would be signs alerting people that there is a publicly accessible path through the site.
Magoon said there will be directional signage, both on Walnut Street and on Arsenal Street.
Under the agreement, the property owners are responsible for maintaining the path.
The project at 85 Walnut Street was approved by the Zoning Board of Appeals in 2020. It is designed to be a life science lab/office building. The property used to be the home of Doble Engineering.