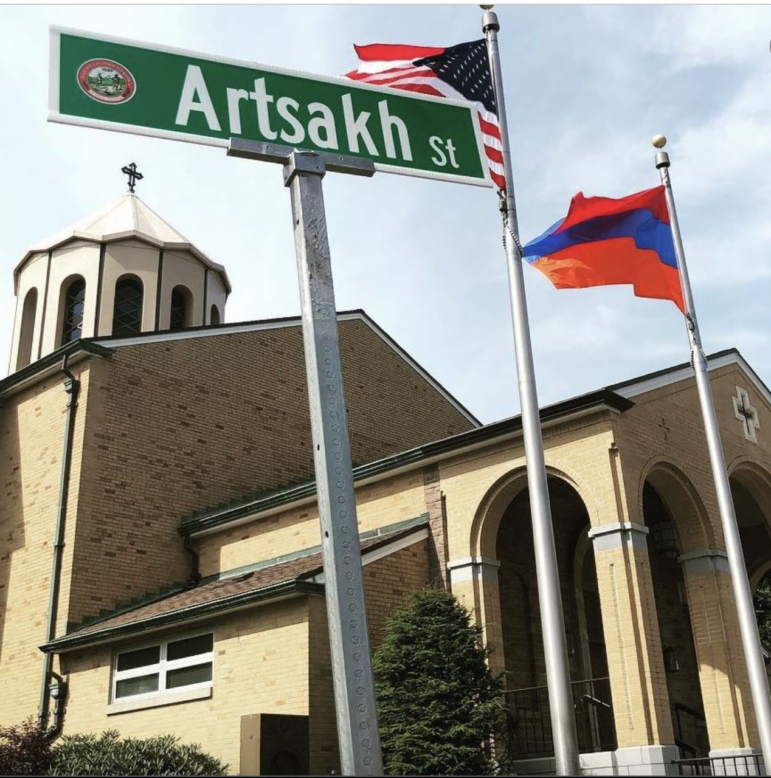 Watertown Police are investigating a suspicious message taped to a sign outside St. Stephen's Armenian Apostolic Church Monday morning that refers to the region of Artsakh, where Armenians have been under attack in recent days by Azerbaijan.
The hand written note read "Artsakh is Dead," and was taped to a sign outside the church located at the corner of Artsakh Street and Elton Avenue in East Watertown. Armenians have left the embattled region after the attacks, and as of Monday more than 6,500 had arrived in Armenia from the region also called Nagorno-Karabakh, according to a CNN report.
A post on the St. Stephen's Facebook Page began, "Hate knows no boundaries – and today it found its way into our community."
The message continued: "The Watertown Police Department is treating this as a hate crime. They have taken the sign to process for evidence and will view footage from the church's security cameras. The police will also increase their presence in the area of the church and the school, especially during school hours. There will also be a cadre of volunteers surrounding the school during drop off and pick up."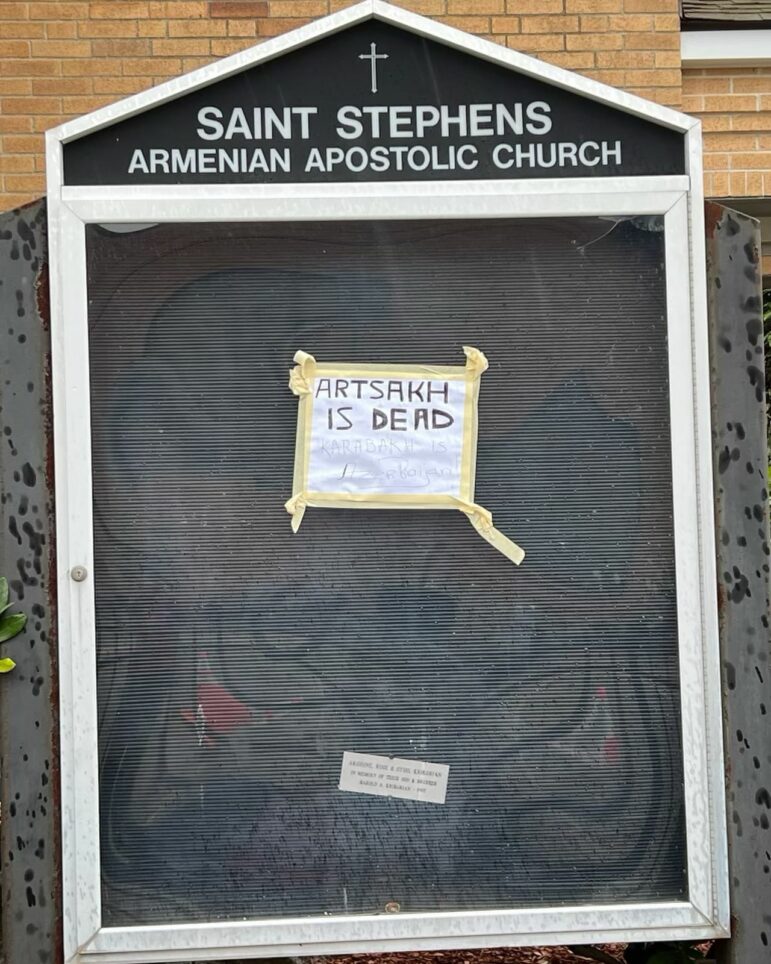 The church's message ended: "Hate towards Armenians is everywhere. Stay vigilant. We cannot let this deter our fight for survival and justice. As Der Hayr said in his sermon, our greatest weapon is prayer. We pray for our displaced sisters and brothers of Artsakh. We pray for the Republics of Armenia and Artsakh, and we pray for all Armenians around the world."
The Watertown Police posted a message on social media saying the sign was reported at about 8 a.m. on Monday.
"We are investigating the matter. If anyone has information that may be helpful to our investigation please contact Detective Sergeant Ken Swift at 617-972-6538 or kswift@police.watertown-ma.gov," part of the message read. "Please know that your police department will go to great lengths to ensure all community members feel welcome and safe in the City of Watertown. To that end officers have been asked to increase patrols in the neighborhood of St. Stephen's Church as needed."