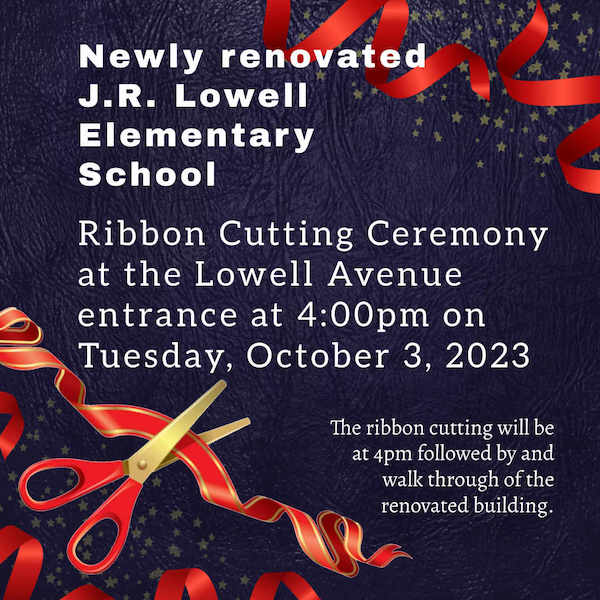 The Watertown Public Schools invites the public to attend a ribbon cutting ceremony for the latest school construction project to be completed: Lowell School. There will be an opportunity to look around the renovated and expanded school.
School officials sent out the following information:
Please join us for a ribbon cutting ceremony for the newly renovated J.R. Lowell Elementary School on Tuesday, October 3, 2023. The ceremony will take place at the Lowell Avenue entrance at 4:00pm. After the ceremony, the Watertown Community is also invited to walk through the renovated building.
Lowell School is located at 175 Orchard St. in Watertown.