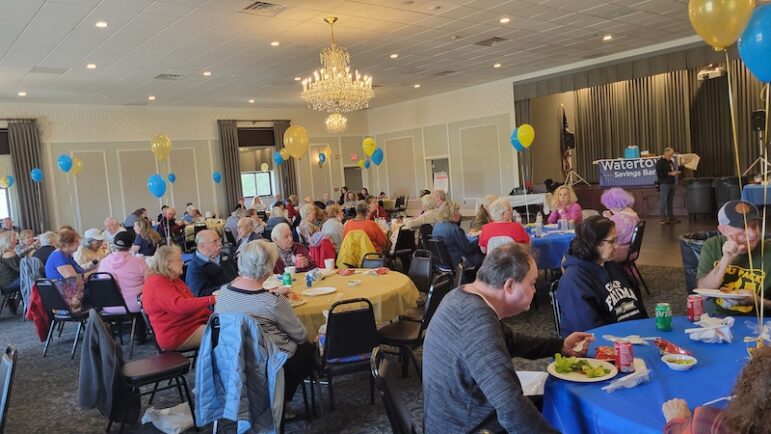 A Watertown tradition was renewed on Sunday when the Rotary Club of Watertown welcomed hundreds of older residents to the Senior Citizens Cookout.
The event at the Sons of Italy hall was the 28th, said Deb Boyajian, the Senior Cookout event chair, but there had been a break.
"We haven't had it since 2019, so we didn't know what to expect in terms of how many people are going to come," Boyajian said.
Previous editions of the Senior Cookout were so popular that people lined up out the door to get in at the start of the event, said Rotary member Maria Papadopoulos. On Sunday, people slowly filled most of the seats in the Sons of Italy ballroom.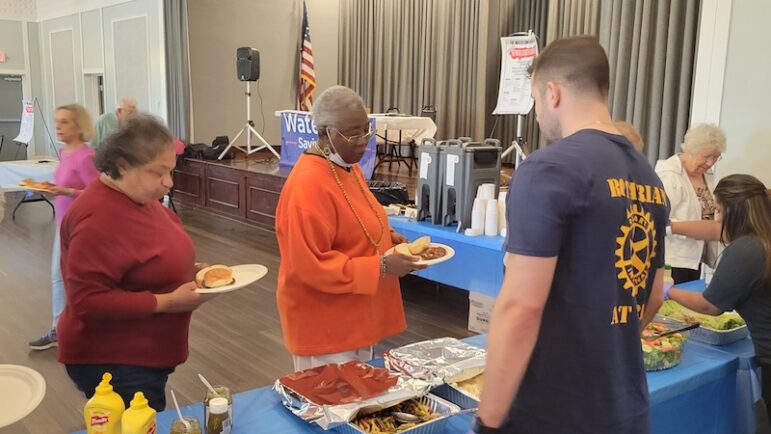 Attendees enjoyed burgers, hot dogs, pizza, a variety of salads, chips, coffee and more. Pepe's Pizzeria donated 30 pizzas, Joe's Variety gave tossed salad, Demo's Restaurant gave Greek salad, and Dunkin' provided the coffee. Watertown Savings Bank provided financial support, as well as soda, water and chips. Rockland Trust also helped cover the cost of the Cookout.
Entertainment was provided by DJ "Rock'n" Richard Picceri and a performance by members of Mass Motion Dance Studios. The Rotary also held a free raffle with about 40 prizes, many of which were donated by local businesses or purchased by Rotary members, Boyajian said. All attendees received a goodie bag, too.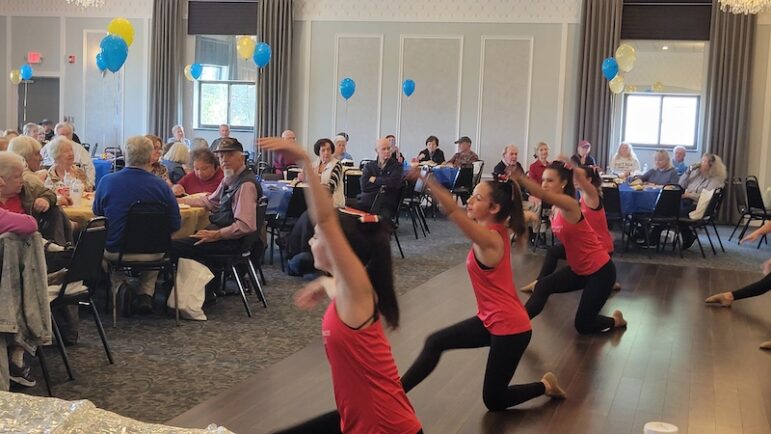 Watertown Rotary President Kim Severino joined the club a couple years ago, so this was her first Senior Cookout.
"From what I understand this is sort of an institution, and it would have been the 32nd year if it hadn't been for the time that they couldn't have the event during COVID," Severino said. "I think it is just an amazing way for us to connect to the community. The seniors are so important, we are all proud of Watertown and the things that we do and how tight knit that we are. To me, the people in the room are the ones responsible for that. They are our backbone — our history is in that room. I feel very blessed to be part of it, as a new person."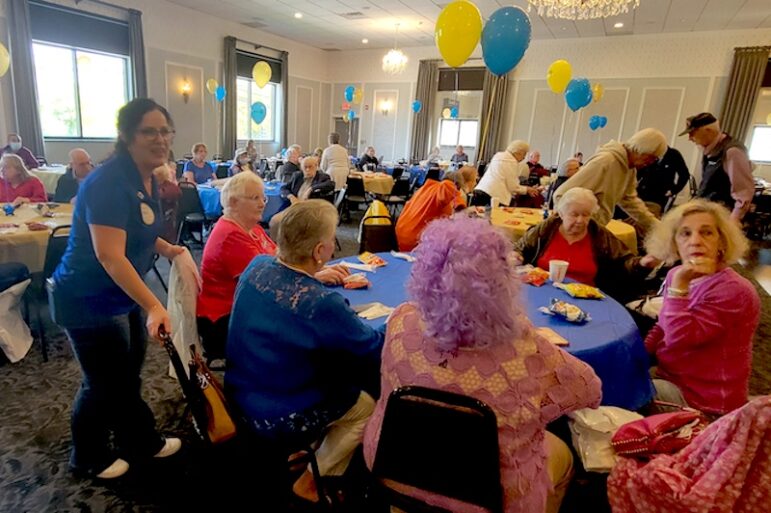 Severino was not the only one attending her first Senior Citizens Cookout.
"We have a lot of new Rotarians, we have people who haven't done the event with us before," Papadopoulos said. "They are seeing it for the first time and we are just happy to be back." 
The Rotary Club has a couple more community events in the planning, according to Severino: a holiday mixer and toy drive to benefit the Whooley Foundation later this year, and Dancing with the Stars in the spring of 2024.