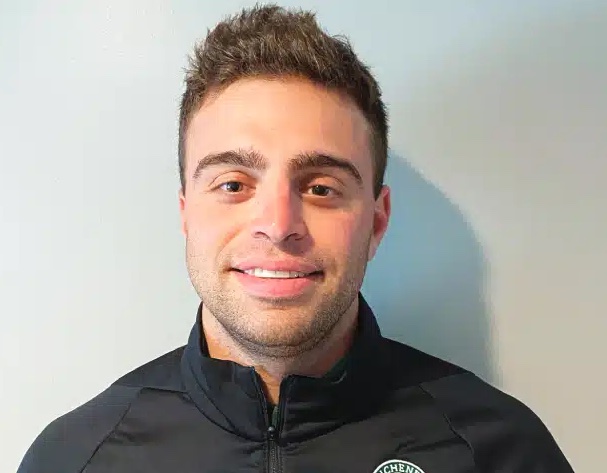 Watertown High School graduate Mike Busconi will take the helm at The Winchendon School as the prep school's head hockey coach.
Busconi played for Watertown High School and served two years as captain. He made the Middlesex League All-Star team in 2012. After WHS, he attended The Winchendon School for a Post-Graduate year.
"Super excited about it to be back," Busconi told the New England Hockey Journal. "Looking forward to what's ahead. I'm an alum, graduating in 2013. So just excited about it and looking forward to what's ahead."
Winchendon's Director of Hockey, Jeff Pellegrini said that Busconi stood out in the school's nationwide search in the school's announcement of the appointment.
"Mike has an incredible hockey mind who understands the game at its deepest level. His recruiting network and work ethic are second to none," Pellegrini said. "He is passionate, loves teaching, and is an excellent communicator. He is also a great person. These were all qualities that stood out during this national search."
Winchendon Assistant Head of School John Toffey added, "Coach Busconi was a clear choice to lead our boys varsity hockey program. While we were inundated and humbled by the volume of resumes we received, Mike stood out. Being an alum of The Winchendon School, his care level for the School and our student-athletes was incredibly high. He loves Winch! We received numerous recommendations for Coach Busconi from trusted hockey sources at the high school, college, and professional levels. This is a great day for Winchendon hockey and our school community!"
After attending The Winchendon School, Busconi played for Westfield State University for one year, and then transferred to Southern New Hampshire University for his final three seasons. In college he scored nine goals, and added seven assists in 84 games playing as a defenseman.
Busconi's coaching career started as assistant coach at Lawrence Academy in the 2017-18 season. The same year he was head coach of the Neponset Valley River Rats 14U AAA team. In the 2019-20 he joined the Islander Hockey Club in Taunton as a coach. He served as assistant coach and head coach for multiple age group teams at the club.
Busconi is also a co-founder and president of the Boston Hockey Club.