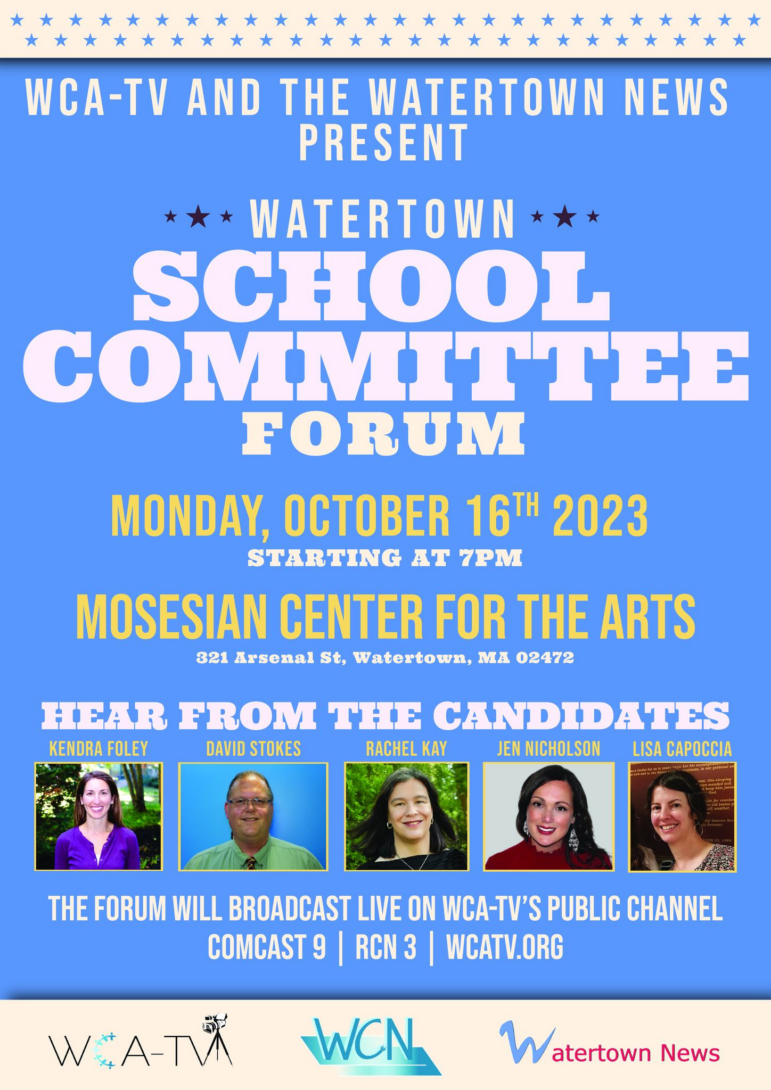 The candidates running for City Council President appeared in two candidate forums this week. Don't worry if you missed them, you can watch the replays. Also, Monday night, the five School Committee candidates will appear in a live forum.
On Wednesday night incumbent Mark Sideris and challenger Clyde Younger responded to questions on a variety of subjects during the candidate forum sponsored by Watertown News and Watertown Cable Access TV. The event took place at the Watertown Free Public Library and was broadcast by WCA-TV. See the replay below:
Thursday afternoon, Younger and Sideris joined the Charles River Regional Chamber for a virtual debate. The questions focused on economic development issues, along with some about other subjects. View the replay here:
School Committee Forum
Five people will vie for three seats on the Watertown School Committee during the Nov. 7 Watertown Election: Lisa Capoccia, Jen Nicholson, Rachel Kay, David Stokes, and Kendra Foley.
On Monday, Oct. 16, the School Committee candidates will appear at a forum at the Mosesian Center for the Arts, 321 Arsenal St., hosted by Watertown News and Watertown Cable. The forum begins at 7 p.m. and will also be broadcast live by Watertown Cable. Send questions for the candidates to watertownmanews@gmail.com