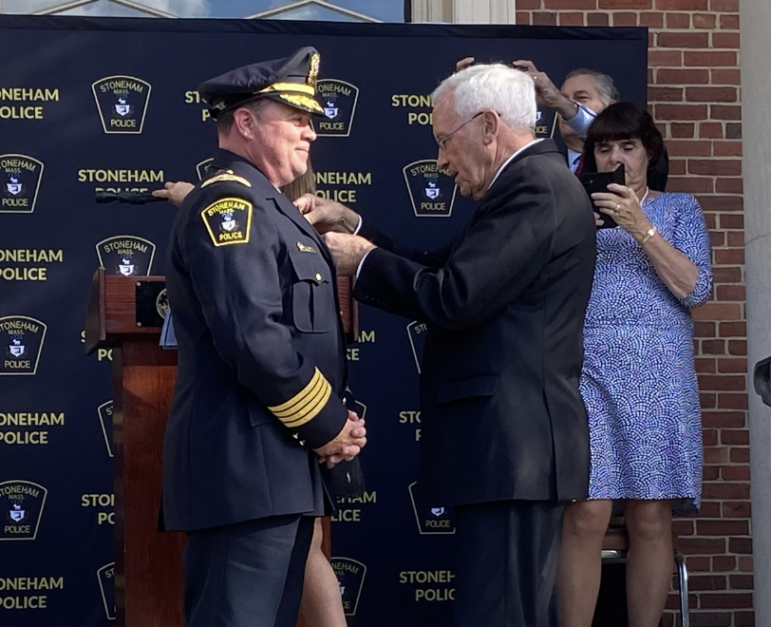 A former member of the Watertown Police Department has become the Police Chief of the Stoneham Police Department.
Watertown-native, and longtime WPD officer James "Jamie" O'Connor was sworn in as the Stoneham Police Chief on Oct. 10. He was a lieutenant when he left Watertown.
"Ever since I can remember, I wanted to be a police officer. This journey has taken me many places," O'Connor said in a piece by John Guilfoil Public Relations. "Stoneham is a vibrant community and a place to be proud of. Thank you to the members of the Stoneham Police Department for welcoming me like a member of the team since day one. I believe in collaboration, and I expect that you treat everyone you encounter with dignity and respect. I look forward to working with you to provide the best service we can to members of this community."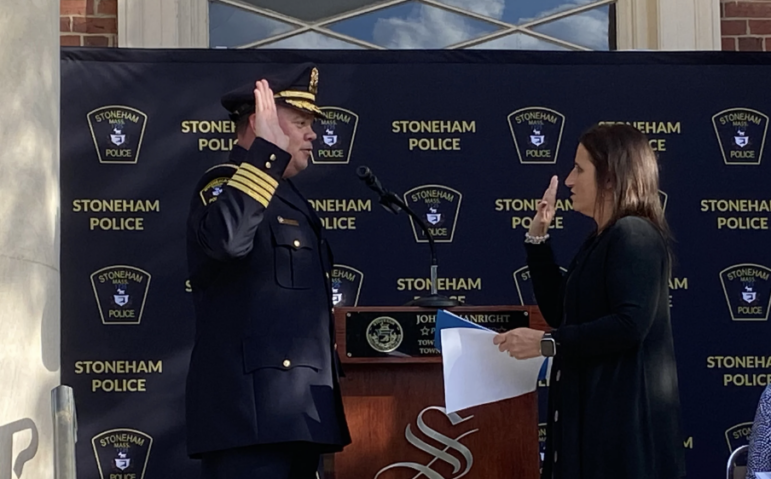 The Watertown Police Department sent out the following message on its Facebook account:
"The Watertown Police Department would like to extend our congratulations to Watertown native, former WPD Lieutenant and new Stoneham Police Chief James "Jamie" O'Connor who was recently sworn in as Chief of the Stoneham Police Department."
O'Connor was pinned by his father, Jim, who is a retired Watertown Police Sergeant. His mother, Jane, also attended the event. She served as the principal at Cunniff Elementary School and Watertown Middle School.
During his 25 years in Watertown, O'Connor served as the School Resource Officer, and spent 15 years in command and supervisor roles. He was promoted to sergeant in 2007, and to lieutenant in 2012.
During his time in Watertown, he also graduated the FBI National Academy in 2018.