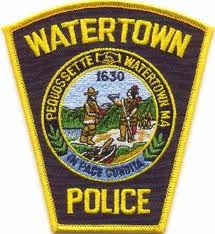 Watertown Police announced Thursday that they identified and charged a man and a woman as suspects in the robbery of the 7-Eleven in East Watertown.
Theresa Brown out of Somerville and David Walker out of Boston were arrested Wednesday night tonight in Somerville without incident and charged with armed robbery, according to Watertown Police. They were arraigned Thursday morning at Waltham District Court on a charged of armed robbery with a mask.
The robbery took place on Oct. 16 at 3:15 a.m. when two suspects threatened a store employee saying they had firearms. They stole merchandise and money from the store, the Watertown Police announcement said.
Watertown Police worked with other law enforcement on the investigation that resulted in the arrests.
"We thank our law enforcement partners – The Massachusetts State Police, The Somerville Police, The Cambridge Police, The Everett Police, and the FBI Violent Crimes Task Force," said the Watertown Police announcement on social media.