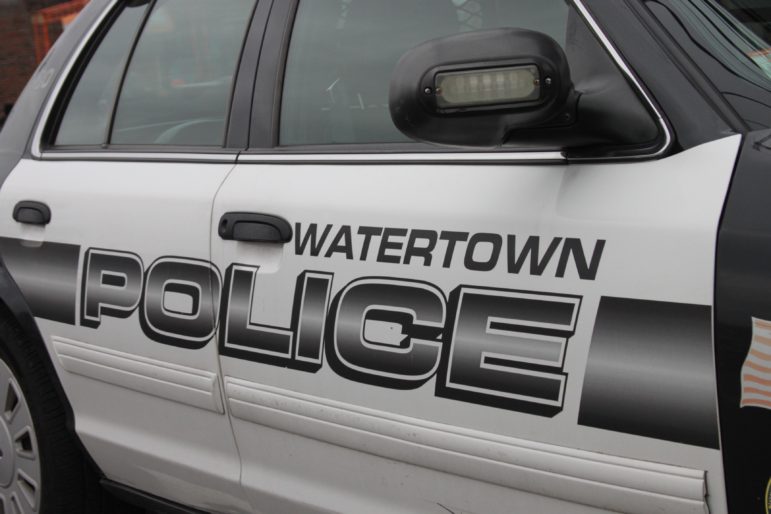 The following information was provided by the Watertown Police Department.
Oct. 16, 12:45 p.m.: A person walking a dog on Arsenal Street noticed that the sign in front of The Gables apartments was missing, and there was graffiti on the rear of the property. Police were alerted.
Oct. 16, 2:15 p.m.: Target security spotted a man they recognized from previous incidents come into the store and place numerous items into a suitcase. The man walked past the registers and did not pay for five pieces of clothing valued at $510. The 58-year-old Boston man was summoned to Waltham District Court for shoplifting and he was trespassed from the store.
Oct. 18, 5 p.m.: A man walked into CVS in Watertown Square and began putting cosmetic items into a Stop & Shop shopping bag. He took 24 items worth a total of $255. Police are investigating.
Oct. 19, 12:50 p.m.: The owner of St. Vincent Construction reported that someone had been falsifying checks from the company. He received a notification from the bank about a falsified check for $5,400.
Oct. 19, 5:06 p.m.: A woman entered Target, took $359.30 in merchandise, and tried to leave without paying. Security stopped the woman and she returned the items. The woman was trespassed from Target but the store did not press charges.
Oct. 19, 5 p.m.: A man came into CVS on Main Street and took multiple items. He walked out of the store without paying for $250 in merchandise. Police are investigating.
Oct. 22, 4:30 a.m.: Police received a call about a man passed out behind the wheel of a motor vehicle on Lloyd Road. When they arrived, the man was out of his car. Officers detected a smell of alcohol on the man's breath. The man would not cooperate with police, and began to shout at them. Officers tried to calm the man, but he challenged officers to a fight. He lunged toward an officer, and struck one in the chest and left shoulder as he tried to push past him. The man also threw elbows, and hit a second officer in the chest. No one required medical treatment. Police took the man into custody. Aaron Kumar, 26, of Winchester, was arrested on two counts of assault and battery on a police officer and one count of disorderly conduct.
Oct. 22, 11 a.m.: A bicycle was locked to a fence post on Mt. Auburn Street near Irving Street. When the owner came back out the next day the Schwinn Axum was missing, along with the lock. The bike is valued at $230.