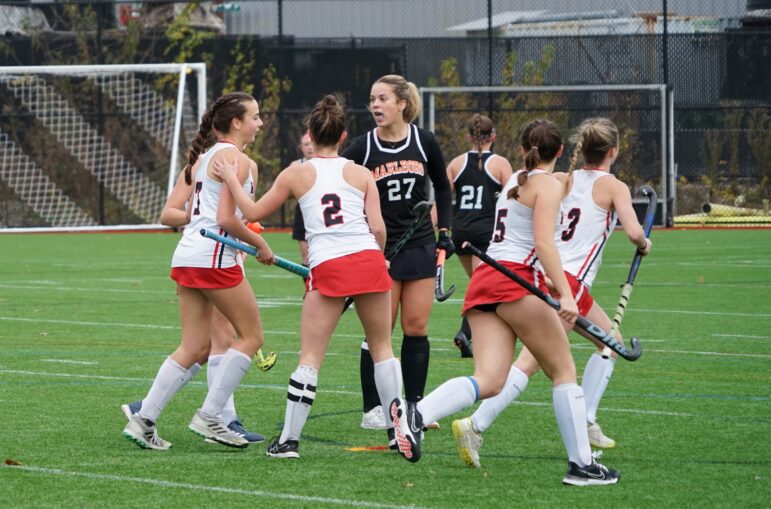 Two Raiders got a pair of goals apiece before halftime to lead the Watertown High School field hockey team to a 7-0 win over Marlborough in the Round of 32 game at Victory Field Saturday morning.
In the first action in the MIAA Div. 3 tournament, Watertown got two goals from junior Nola MacKenzie, and senior Molly Driscoll also struck twice.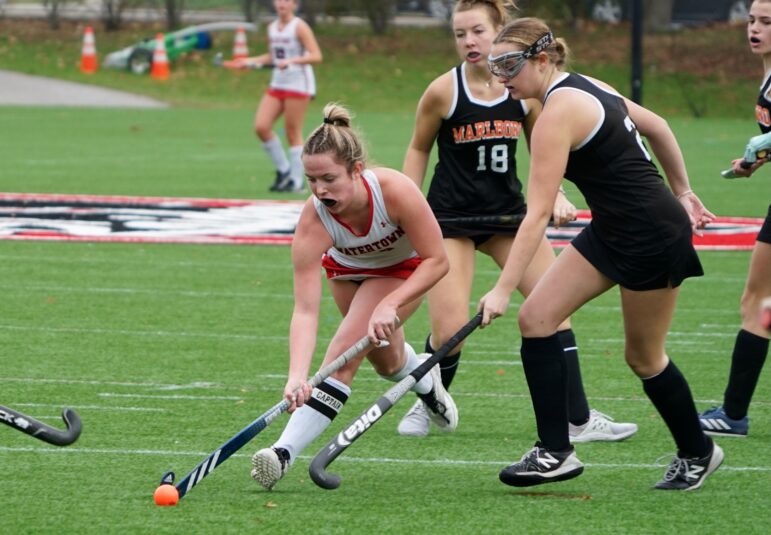 Junior Rachel Egan opened the scoring, with a goal nearly six minutes into the game. MacKenzie scored her first just over three minutes later, assisted by freshman Katelyn O'Connor.
Driscoll scored with about two minutes left in the first quarter, and MacKenzie tallied again with 57 ticks left on the clock in the first. Driscoll assisted.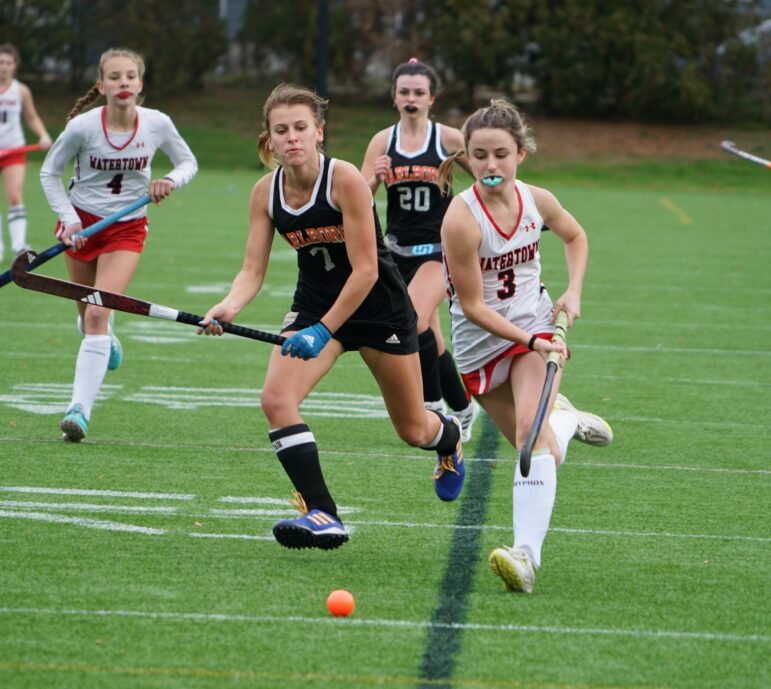 In the second quarter, junior Caroline Andrade scored off a pass from Driscoll 4:46 into the quarter. Driscoll scored her second nearly three minutes later, and was assisted by her sister, freshman Regan Driscoll.
Closing out the scoring, Regan got a goal with 5:32 left in the half, assisted by sophomore Ava Lamacchia.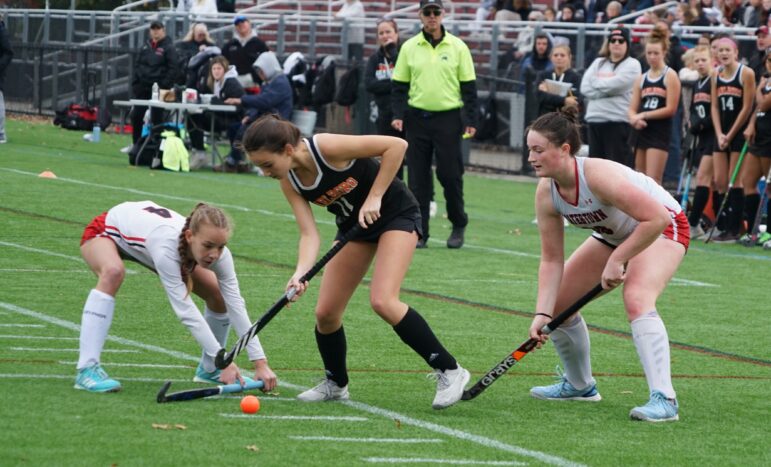 The Raiders improved to 18-0, and have yet to be scored on this season. Senior goalie Ava Husson did not face a shot Saturday, while Watertown had 17 shots on net.
Watertown's extended its national record shutout streak to 38 games, and has won 71 straight. The Raiders will host St. Mary's (12-4-2) at Victory Field on Tuesday, Nov. 7 (time to be announced) in the Round of 16.