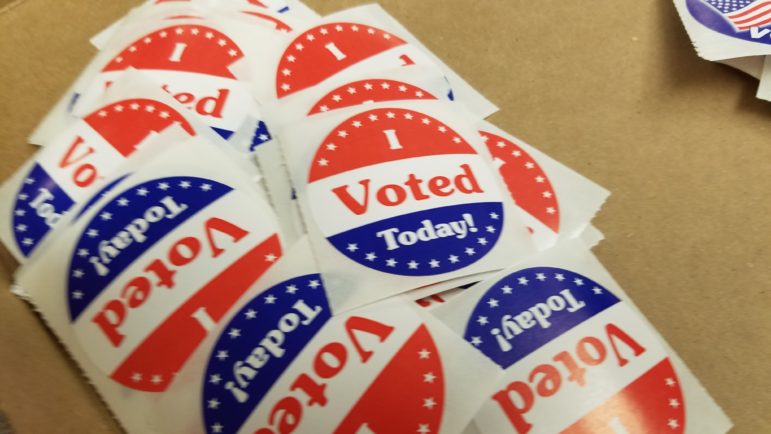 Watertown voters re-elected two incumbents in contested races on Tuesday, but there will be two new faces in elected positions.
In the race for City Council President, incumbent Mark Sideris defeated challenger and former Council President Clyde Younger. The tally, according to precinct results obtained by Watertown Cable Access Television, was 2,602 for Sideris and 871 for Younger. Sideris will be serving his eighth two-year term.
Five people were running for three, four-year School Committee seats. Incumbent and current chair Kendra Foley received the most votes, with 2,135. Two newcomers will join the School Committee in January: Lisa Capoccia and Rachel Kay. Capoccia received a total of 2,011 votes and Kay got 1,964. In fourth place was incumbent David Stokes, who was seeking a second term. He received 1,446 votes. Challenger Jen Nicholson received 1,319.
Other candidates on the ballot were either unopposed, or there were the same number of candidates as positions up for election:
City Councilor At-Large: Anthony Palomba 2,475, John Airasian 2,696, John Gannon 2,254, and Caroline Bays 2,351
District A City Councilor: Nicole Gardner 706
District B City Councilor: Lisa Feltner 716
District C Councilor: Vincent Piccirilli 726
District D Councilor: Emily Izzo 759
Board of Library Trustees: Maja Young 2,599, Theodore Kokoros 2,450, and Sarah Murphy-Holroyd 2,300
The voter turnout was 14.5 percent of the 25,295 registered voters.
The results are unofficial, and must be confirmed by the City Clerk's office before becoming official.