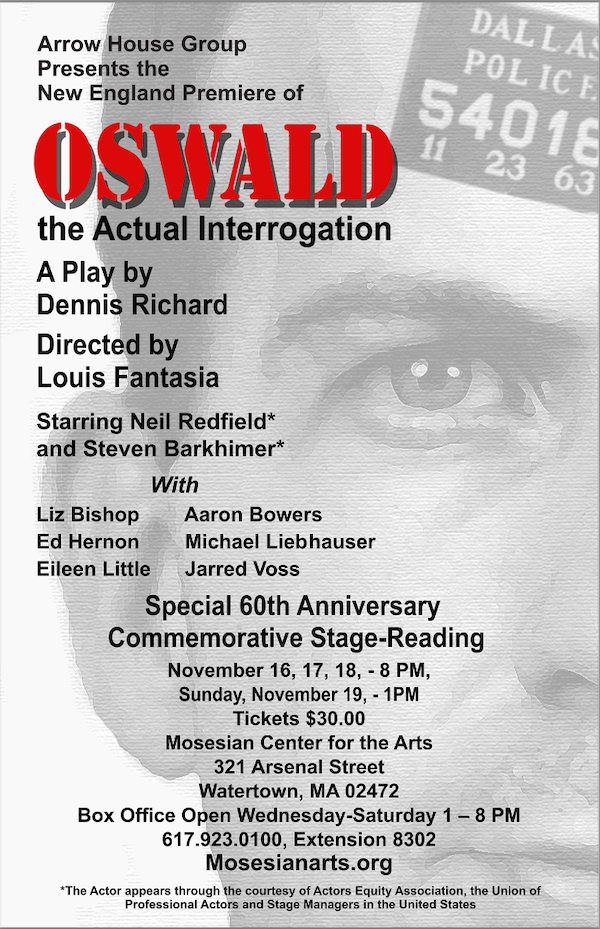 Louis Fantasia was in West Junior Middle School — the former name of Watertown Middle School — when the principal came on the school P.A. system and announced the school was closed for the rest of the day. "They didn't say anything about what it was. They just dismissed us and sent us home," he said. "In those days there were maybe 10 houses between the school and Main Street, so all the old ladies saw us coming out of school, and they knew something was up, and that's when people turned on their radios and TV."
What had happened? JFK had just been assassinated, one of those moments that pauses our collective historical memory and everyone can recall clearly exactly where they were and what they were doing. Dennis Richard, for one, remembers being in the dentist's chair, mouth wide open, when a nurse came in and told the dentist that the president had been shot. "I still got the cavity filled, though," he said with a small laugh.
Both from Watertown originally, Fantasia grew up on Westminster Avenue, Richard close by on Edenfield Avenue. The two eventually met in high school, and then met again 50 years later when they were both working in the entertainment industry in Los Angeles. It is serendipitous then, that the men are now collaborating on the play "Oswald – the Actual Interrogation," a theatrical exploration of what happened in Dallas on that afternoon in 1963 after Lee Harvey Oswald fired those fateful rounds. Richard provided the book and Fantasia is directing this staged reading.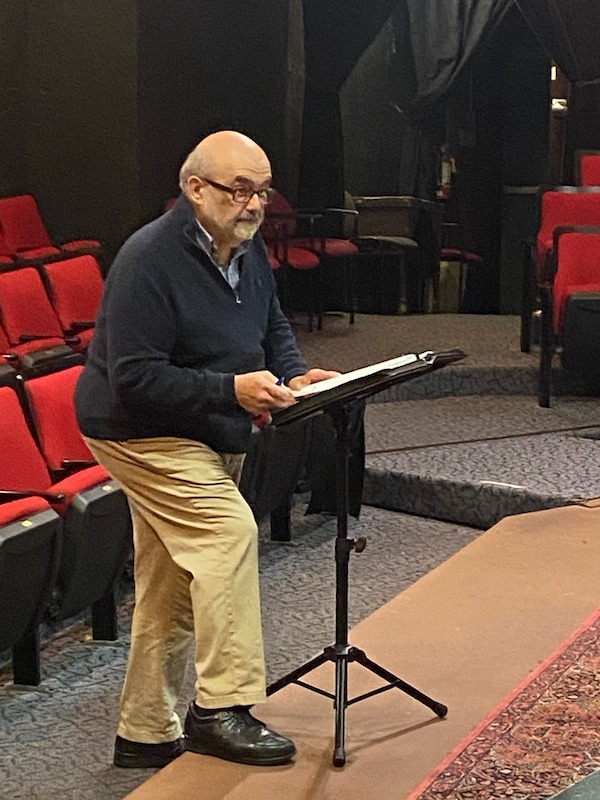 Richard began drafting on "Oswald – The Actual Interrogation" in 2009 when a Google search sent him down a bit of a rabbit hole. "What came up time after time was conspiracy theories," he lamented.
The play has had a long life: it first opened in New York in 2011 and went on to win a few Critics' Choice Awards and tour the country, including as part of the 50th anniversary commemorations of the assassination in Fort Worth, Texas.
"I'm honored to be working here with Louis in 2023 on the 60th anniversary," Richard said. He even saw one conspiracy alleging the Beatles did it. "I got to that point and I said, no, no I don't think the Beatles did it. What am I really interested in here? And I realized I wanted to know what happened to Oswald when he came down from the sixth floor."
But further research turned up almost nothing about what happened when police caught up with the shooter.
"Zero. Nothing on the Internet. I found no books about it. It took me about eight months to piece the story together," he said.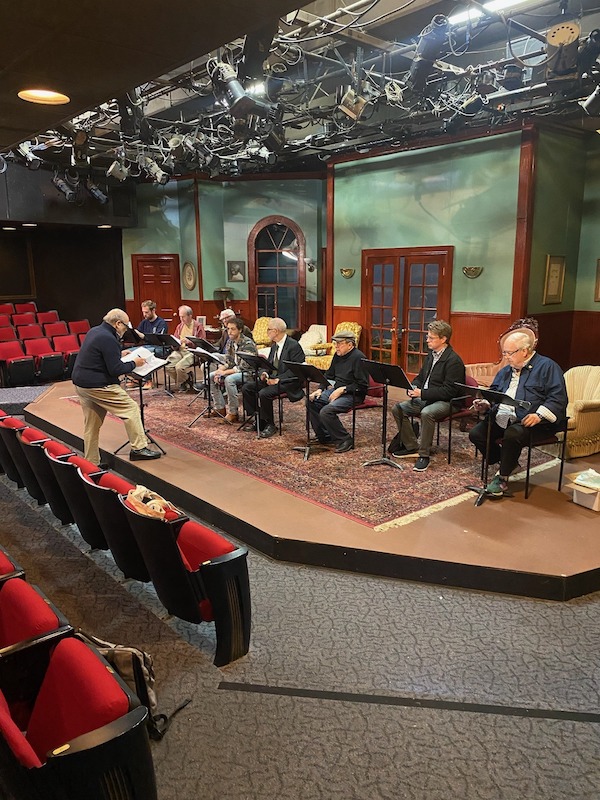 But piece it together he did. Richard estimates that about 90 percent of what Lee Harvey Oswald says in the play was said in real life, pulled from Dallas Police Captain John W. Fritz's hand-written notes about the interrogation and books that were later written by agents who were involved. "Oswald – The Actual Interrogation" is not a perfect rendering of the questioning, but the artistic interpretation based heavily on the historical documents of the incident, and comes as close as we might ever get to knowing what went on that day in 1963.
The staged reading going up at the Mosesian Center for the Arts in Watertown features a cast of eight, focusing on two people: Oswald and Fritz, portrayed in this production by Neil Redfield and Steve Barkhimer, respectively, whom Fantasia called "fantastic actors." Fantasia's goal with his direction was to hold up a mirror to society, and what he and Richards consider to be the origin of a lot of the conspiracy theories, mistrust of police, and mistrust of government that still wrack society to this day.
"I want people to have a reaction of 'I didn't know that,' 'I didn't realize that' when they leave the theater," Fantasia said. "One of the things the Kennedy assassination did was lay the seed, if you will, for all the conspiracy theories that followed from 'the moon landing was faked,' to 'Trump won the election.' What you're looking at with this play is not whether Oswald is guilty. I couldn't care less who shot Kennedy. What you're looking at is the birth of two systems of thought that are in competition with one another, and are still unresolved in this country."
Richard said he didn't have a particular "moral" for the story in mind. Rather, he wanted to be as historically accurate as possible. "I leave it entirely up to the audience to decide whether Oswald was guilty," he said. "Everyone already has a bunch of conspiracy theories. But that weekend is the thing that incited all those conspiracy theories. The play is a battle to the end between two immovable forces: Oswald and Fritz."
The staged reading of "Oswald – The Actual Interrogation" is showing at the Mosesian Center for the Arts' Blackbox Theater from November 16th to 19th. Click here for show times and tickets.