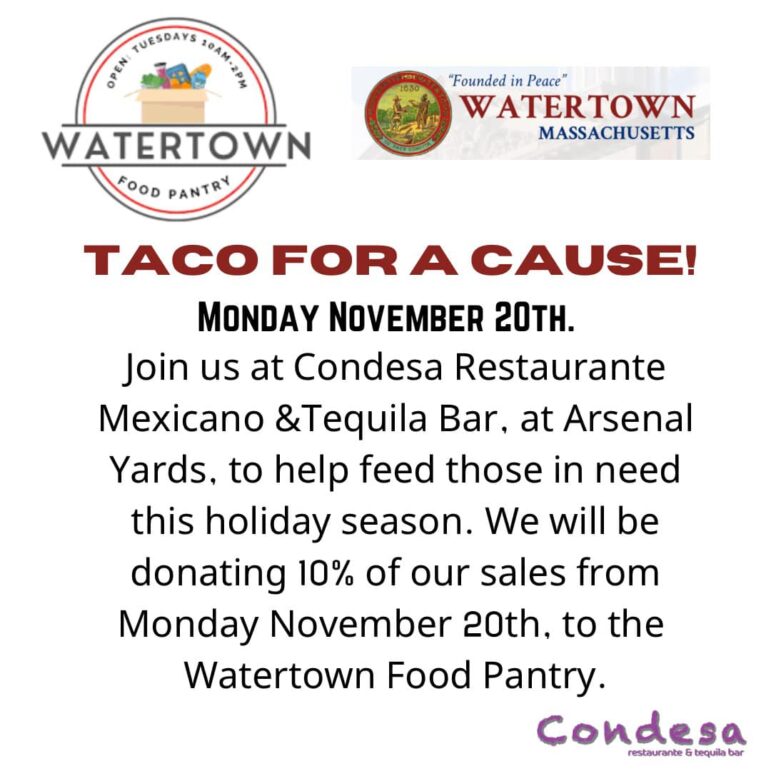 One Watertown restaurant will donate money for a good cause, and another will be offering discounts this months to different groups and professions, starting this week with veterans.
On Monday, Nov. 20, Condesa Restaurante Mexicano & Tequila Bar at Arsenal Yards will help feed those in need.
"We will be donating 10% of our sales from Monday November 20th to the Watertown Food Pantry," the restaurant announced on Facebook.

November is a month of thanks for Taffer's Tavern. The restaurant also located at Arsenal Yards, will be offering a 50 percent discount on plate or handhelds for different groups:
Nov. 6-12: Veterans & Active Military
Nov. 13-19: Police, Fire & EMT
Nov. 20-26: Teachers & Education Professionals
Nov. 27-Dec. 3: Doctors, Nurses & Medical Professionals