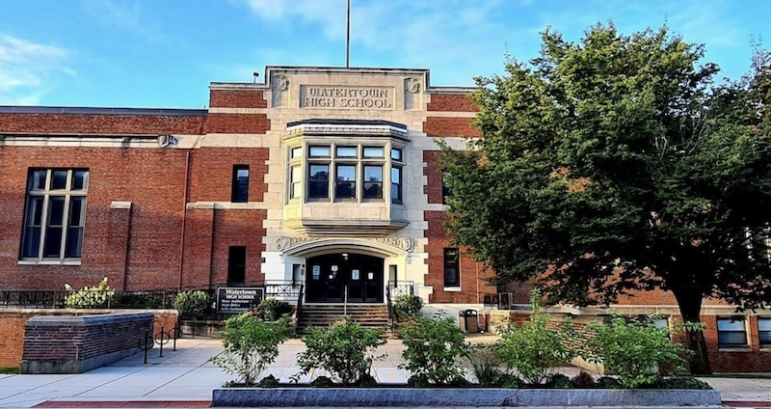 Say good bye to the old, and welcome the new …. Watertown High School.
This week the demolition of the old school at 50 Columbia St. will really get rolling, and on Thursday there will be a groundbreaking ceremony with local and state officials taking part.
Groundbreaking
Work has already started around Watertown High School, but the official ceremony celebrating the start of the construction of the new school will take place on Thursday, Nov. 16 at 3:30 p.m. at the high school. The public is invited to attend. A reception will be held after the ceremony.
Along with local officials, James MacDonald of the Massachusetts School Building Authority will speak about the project. Watertown will receive about $50 million in reimbursement from the state because the project is part of the MSBA program. The three elementary school projects were built using only local funds.
Other speakers will include City Council President and Chair of the School Building Committee, Mark Sideris; City Manager George Proakis, Superintendent Dede Galdston, WHS Principal Joel Giacobozzi, and state representatives.
Demolition
Project management firm Vertex announced that demolition of the old high school is set to begin the week of Nov. 13, 2023, and there will be more trucks coming and going from the site than normal. The work will take place during normal business hours.
Utility work on streets around the high school will also continue through Nov. 15.
"This will affect traffic patterns on Common St. during normal working hours 7 a.m. to 3 p.m.," the announcement said. "A minimum of one lane will remain open for the duration of the work, with dedicated police details when necessary to aid in traffic management."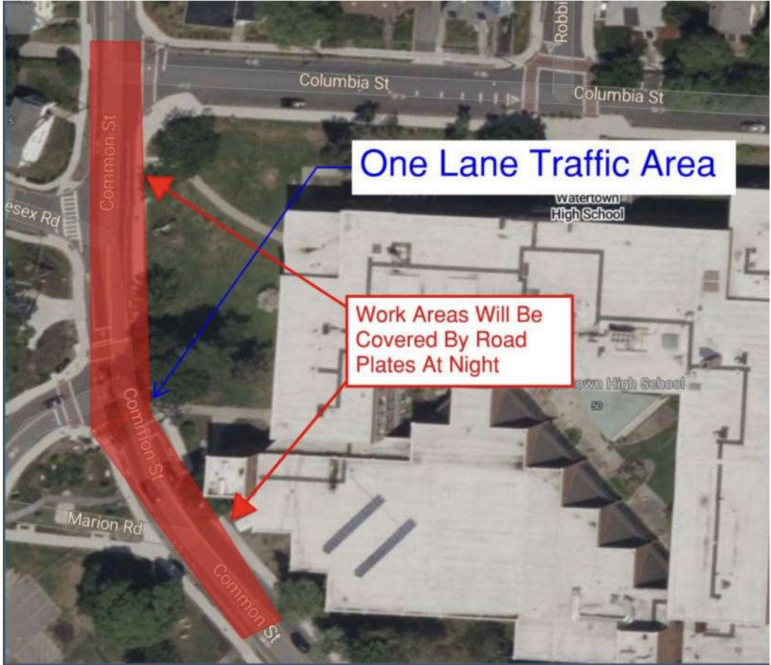 Some homes on Common Street, Columbia Street, and Middlesex Road will be impacted by the upcoming water main work on Monday Nov. 13, 2023. Those impacted have been sent water shutdown notice. The water main tie-in on Common Street will take place from 8 a.m. to 4 p.m. on Nov. 13.