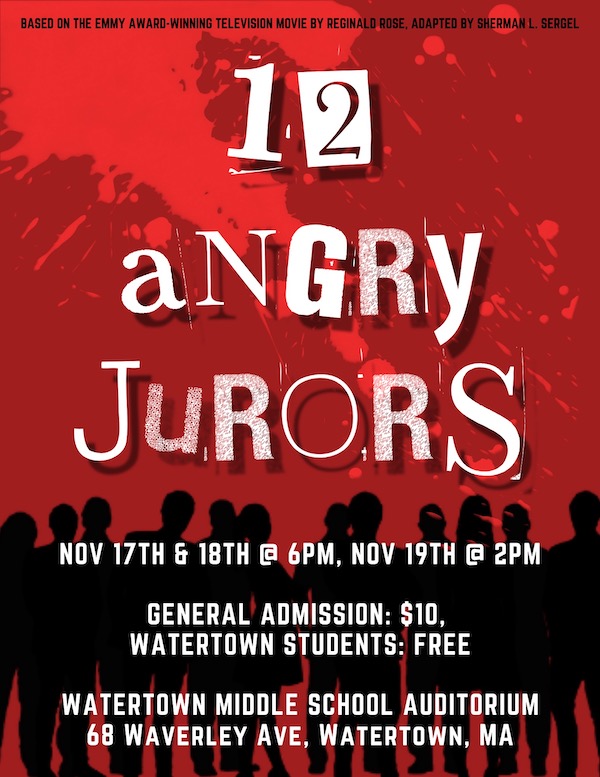 Watertown High School's fall play "12 Angry Jurors" will go on stage at Watertown Middle School this weekend.
The play is an adaptation of Reginald Rose's "12 Angry Men." The WHS production will have three shows: Friday, Nov. 17, at 6 p.m., Saturday, Nov. 18 at 6 p.m., and Sunday, Nov. 19 at 2 p.m.
The performances will be at the Watertown Middle School Auditorium, located at 68 Waverley Avenue. Tickets cost $10, and students get in free.