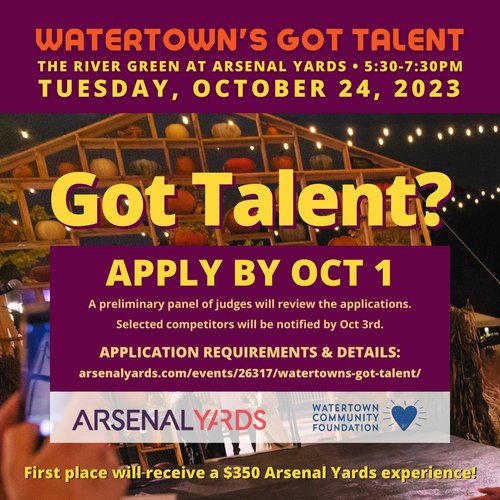 |
The following announcement was provided by the Watertown Community Foundation:
Do you have what it takes to be crowned Watertown's Top Talent? Announcing Watertown's Got Talent is BACK for a second year!! In partnership with Arsenal Yards, please save-the-date for a fun-filled evening of talent, entertainment & more! When: Tuesday, October 24, 2023Time: 5:30 – 7:30 p.m.Where: The River Green at Arsenal Yards
All application are due to hello@arsenalyards.com by Sunday, October 1st. Ticket details, coming soon!