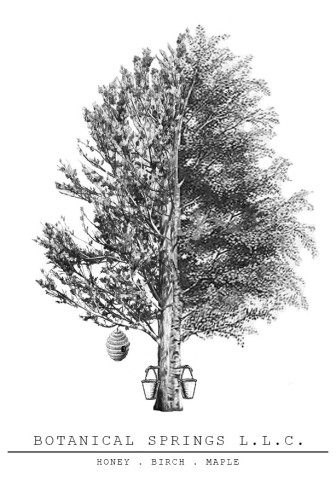 Botanical Springs, a Watertown-based company specializing in maple and birch sap infused products and honey, will be holding a couple of free tastings in the area.
On Sunday, July 19, Botanical Springs will be serving free popsicles made with their award-winning infused lemonade at Strip T's, said co-founder Francesco Capaldi. They will be at the restaurant, located at 93 School St. in Watertown, from 2-4 p.m.
The next week, the company heads to Follow the Honey, 1132 Massachusetts Ave. in Cambridge, with their Evolution Academy mobile classroom.
On Saturday, July 25 from 3-7 p.m., there will be honey, pollen and mead tastings. Botanical Springs will serve free tastings of its fresh lemonade along with the popsicles.
In the classroom they have an observation bee hive, which they use to teach people about more environmentally friendly practices of gardening, farming, and hive awareness with the overall goal of increasing bee populations and longevity. Plus there will be live music.
Both these events are free to the public.
Botanical Springs is also conducting an Indiegogo campaign to help raise funding. See info here: https://www.indiegogo.com/projects/botanical-springs-evolution-academy#/story
Read more about Botanical Springs by clicking here.