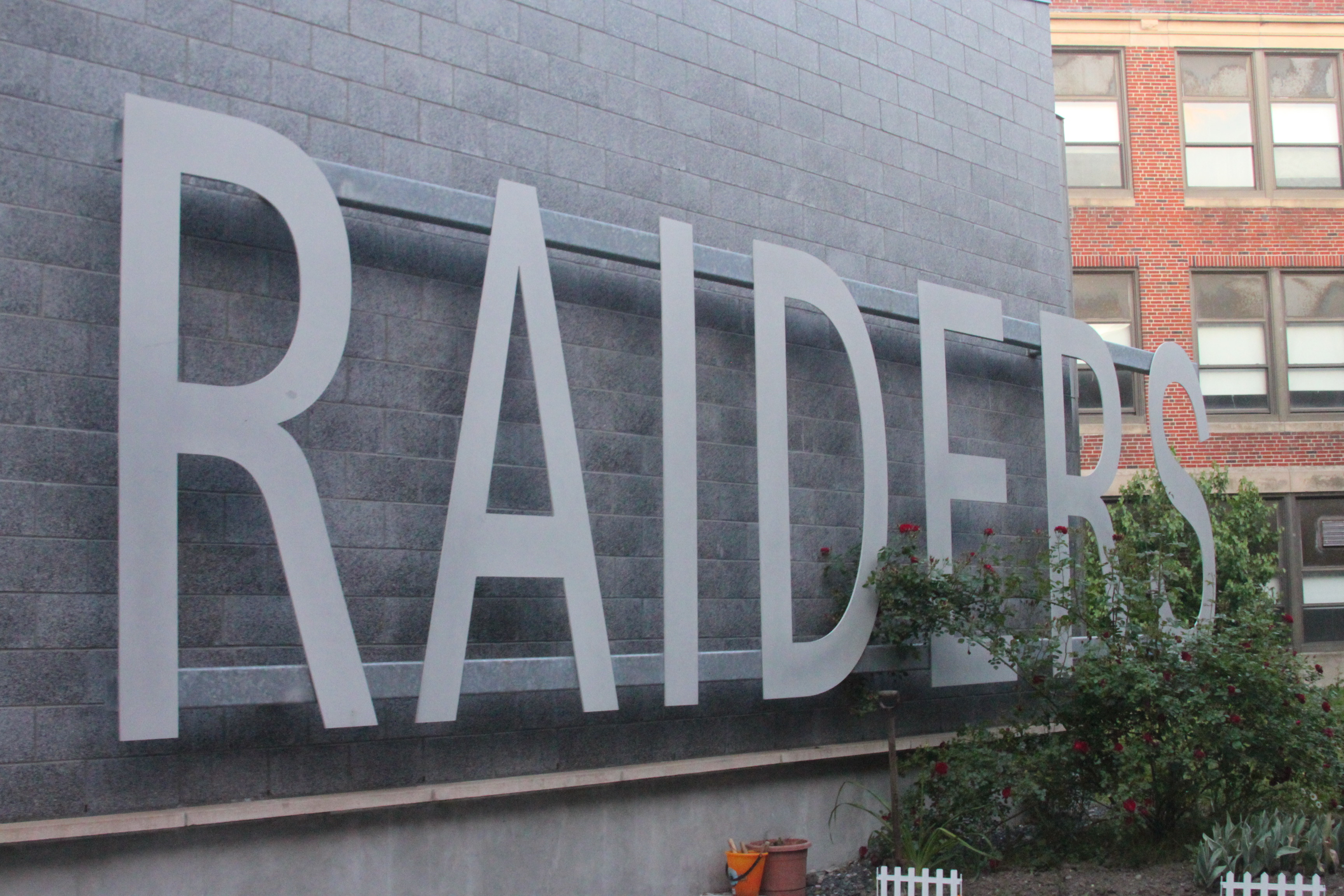 Watertown High School athletes completed a very successful year, and more than a dozen seniors completed a busy high school career. 
Watertown's teams claimed one state championship (field hockey), two North Section titles (field hockey and girls basketball) and three Middlesex League titles (field hockey, girls basketball and girls lacrosse), said Watertown Athletic Director Michael Lahiff.
He added that the football and boys hockey teams made it to the section finals, and football team beat Belmont on Thanksgiving Day, plus the track team has a relay competing at the Outdoor Nationals.
Girls Lacrosse Has a Banner Year
The girls lacrosse team received plaques from the School Committee on Tuesday for their league championship. They also showed off the banner that will go up in the WHS Gym.
This is the team's fourth straight league title it its six year history. The Raiders lost in the State Tournament to a strong Medfield team in the section quarterfinals.
The team has been lead by a coach who has made her name in another sport.
"It is amazing what success we have had in field hockey and it has extended to lacrosse," Lahiff said. "I think it is all because of the coach, Eileen Donahue."
Donahue said she tries to schedule top competition to improve her team, but it has been hard to convince teams to take Watertown seriously. Some teams have been around for more than 20 years, but the Raiders are starting to get some notice.
Several players were named Middlesex League All Stars, Donahue said, and senior Ally McCall was named Most Valuable Player for the Middlesex League by the Eastern Massachusetts Lacrosse Coaches Association.
Athletic Director's Award
Some of the athletes who contributed to WHS's success were honored for their dedication to Raiders athletics. Each year, Lahiff gives out the Athletic Director's Award to those seniors who have played a sport each season –  fall, winter and spring – for all four years, or a total of 12 seasons.
This year 17 students received that honor, which is higher than most years (12 in 2015, 11 in 2014, 12 in 2013, 17 in 2012 and 1o in 2011). Each student was presented an award from the School Committee.
This year's Athletic Director's Award winners are:
Jeremy Breen
Grace Duguay
Derek DiPietrantonio
Barry Dunne
Danny Farrar
Kyle Foley
Jason Hughes
Robert Kennedy
Sarah Lampasona
Peter Laskaris
Austin Lin
Dan McCurley
Lilly Pennington
Sean Peschier
Tyler Poulin
Katherine Tolman
Amin Touri