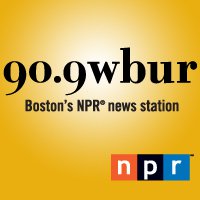 WBUR reporter and Watertown resident Bruce Gellerman received a New England regional award for his piece on the unsolved murder of a former Watertown Police Officer.
Gellerman's piece "Who Killed Gail Miles?: The Unsolved Murder of a Retired Watertown Cop," won the Edward Murrow R. Award award for Best Investigative Reporting from the Radio Television Digital News Association. (See the story here).
Miles, who was 61, was found brutally murdered on Dec. 3, 2011 in her Roxbury home. There were no signs of forced entry, so it appears she knew her killer, and the viciousness of the attack indicated to police that the person was very angry at Miles, according to Gellerman's story.
The homicide, however, remains unsolved, and the Boston Police will not discuss the case. He also was prevented from getting access to the autopsy because the case is open. Gellerman focused on Miles' family and friends.
Miles was also Watertown's first female African-American officer, however her tenure in the WPD did not end well, and the town settled a civil suit out of court.
Gellerman has looked into some other local stories, such as what exactly happened during Watertown Shootout and Manhunt for the Boston Marathon Bombers.
He also won an award for his piece on the fire that killed Boston Fire Lt. and Watertown native Ed Walsh and Firefighter Michael Kennedy. Recently, the Watertown Historical Society gave him an award for his story on the 100th anniversary of the Armenian Genocide.