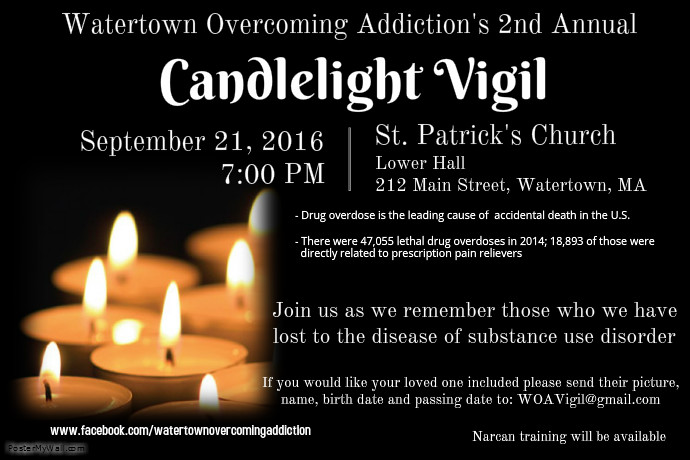 Watertown Overcoming Addiction will hold its second annual Candlelight Vigil to remember those lost to drug use and addiction.
Last year, hundreds of friends and families of those who lost their battle with substance use, and many others filled St. Patrick's Church's Lower Hall. This year's vigil will be held on Sept. 21, 2016 at 7 p.m. in the Lower Hall at St. Patrick's Church, 212 Main St., Watertown.
Speakers include those in recovery and family of those who were lost.
A memorial slideshow will be shown during the event. To have your loved one's picture included, send a photo with name, birthdate and passing date toWOAVigil@gmail.com.
Free Narcan training will be available, too.
For more information go to Watertown Overcoming Addiction's Facebook page:www.facebook.com/watertownovercomingaddiction.