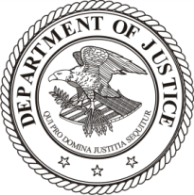 A Watertown man convicted of insider trading was arrested in Puerto Rico months after he failed to report to prison for a Federal prison sentence. 
Robert H. Bray, 79, was convicted in May 2016 of securities fraud after he was convicted of insider trading for buying – and later selling – shares of Wainwright Bank & Trust Company based on a tip that Wainwright would be acquired. He was sentenced to pay a $1 million fine and two year prison sentence. Bray was supposed to report to Federal prison in Devens on May 19 to begin his sentence, but he disappeared.
After a months-long, nationwide manhunt, U.S. Marshals located Bray in the small coastal town of Añasco, Puerto Rico, according to a report in the Boston Globe. He is expected to appear in federal court in San Juan this week, the Globe reported.
Bray received the tip that Wainwright was to be sold to Eastern Bank more than two weeks before the acquisition was publicly announced. He received the tip on a napkin at the Oakley Country Club from a friend who was an executive at Eastern Bank. He bought and sold Wainwright shares for a profit of approximately $300,000, which he Bray had to forfeit as part of his sentence.