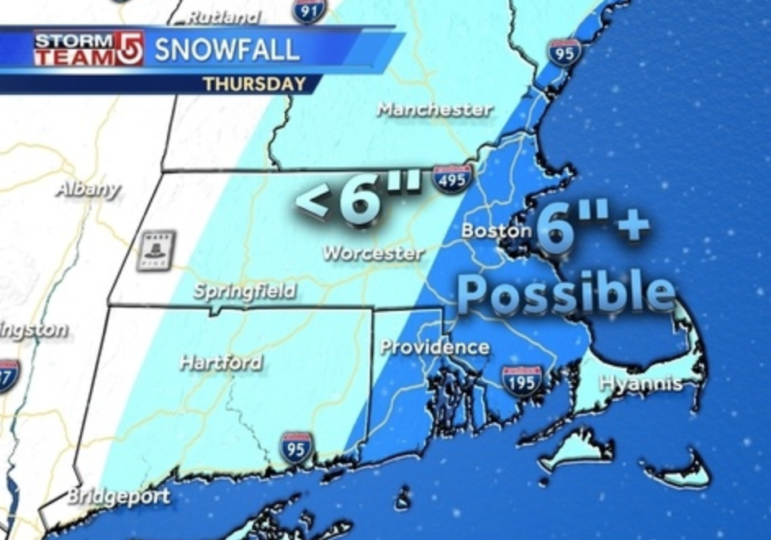 (Read the latest update on Thursday's storm here. The expected snow totals have been increased).
A Winter Storm Watch has been issued for Eastern Massachusetts on Thursday, and the storm could drop half a foot or more of snow on Watertown.
The Nor'easter is forecast to hit the area beginning the around 1 a.m. on Thursday, Jan. 4, and continue through the day. Between 5-7 inches of snow may fall in the area, according to the National Weather Service.
The WCVB Channel 5 forecast predicts the area west of Boston will receive six or more inches of snow, while the Cape and the Worcester area will receive less than half a foot.