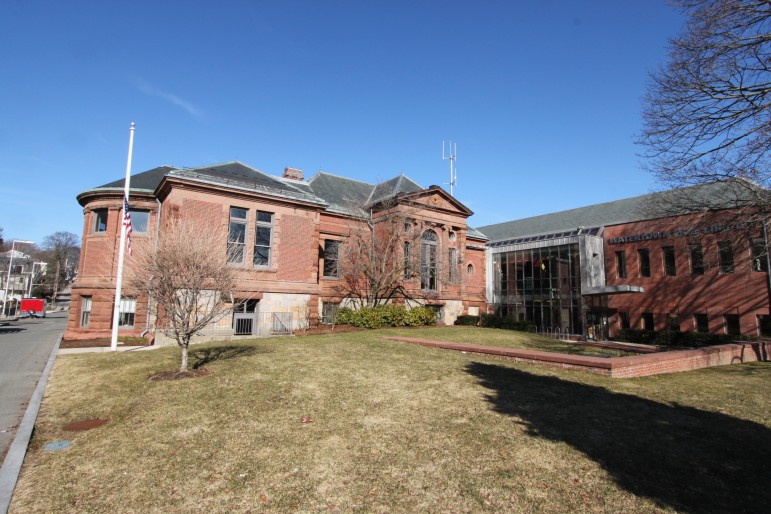 As we near the 150th anniversary of the Watertown Public Library, I wanted to pay tribute to this invaluable institution that has had a profound impact on my life.
When we think of libraries, often the first thing we think of is books. While the Watertown Library has a great selection of books and is also connected to the Minuteman Network catalogue, the library is so much more than books. In middle school, high school, and as an undergrad in college, I did not have a computer, so I relied on the library computers and internet to do my school work. While doing my work at the library, I'd check out the Watertown Library's great CD collection to listen on my old Sony Discman; eventually I did get a computer and burned those CDs into my iTunes and was always impressed that the Watertown Library had everything from classic rock and R&B to the latest rap albums in the collection.
Since I became a Pre-K teacher, I've relied on the Watertown Library to find great books to read to my class. In addition, librarians have always been super helpful in both finding and recommending titles and never get annoyed as I check out 25 of Mo Willems' Elephant and Piggie books all at once. Friends who have children, tell me about all the great activities for young children the Watertown Library consistently offers, too.
As a history nerd, the library's great collection of books is always fun to browse. However, the true jewel is the local Watertown History Room and the local history online resources. For any long-term Watertown resident wanting to learn about our beloved small city or new arrival wanting to know about where they have moved to, these resources are inestimable. The local history room resources include pictures of Watertown's past, almost every WHS yearbook, public records like town budgets, access to old newspapers and more. I was able to find articles about my uncle John Demos and his restaurant going back decades, as well as, info about other family and friends who have passed away. In addition, the "ask a librarian" via text and email service always is great way to keep researching a topic when you have hit a wall. Special props to the librarians who respond to questions in a timely and accurate manner.
The library's benefits don't end there. Movie fans can not only check out DVDs from 1000s of options, the library also shows new movies just out of the theaters from big Hollywood blockbusters to indie critical darlings in the Watertown Savings Room for free every week. Moreover, the Watertown Savings Room often has free concerts featuring music from all over the world such as Armenian, Persian, Irish, and Greek music which reflects the cultural diversity of Watertown. Speaking of rooms, the library allows the public to reserve rooms equipped with multimedia supports like projectors for meetings, studying, and other services. At the library people can attend classes that help them learn English, do their taxes, learn to use Microsoft Office, and acquire a myriad of other useful skills. After, you can even grab a drink and a bite to eat at the Red Leaf Café, charge your cell phone at the solar powered charger outside, or repair your bike with the publicly available tools just outside the front entrance.
Whatever type of knowledge you seek, the Watertown Library is a place to find it. In an age where media outlets are often biased, false stories spread like wildfire on social media, and politicians blatantly lie to attain and keep power, places like the Watertown Library act as a beacon of truth shining light onto the darkness of lies that cloud our world.
Thank you to the Watertown library librarians, custodians, Board of Library Trustees, Library Director Leone Cole, and everyone involved with making the Watertown Library the amazing institution it is. Thank you for 150 great years and hopefully 150+ more.
Theodore (Teddy) Kokoros
Watertown