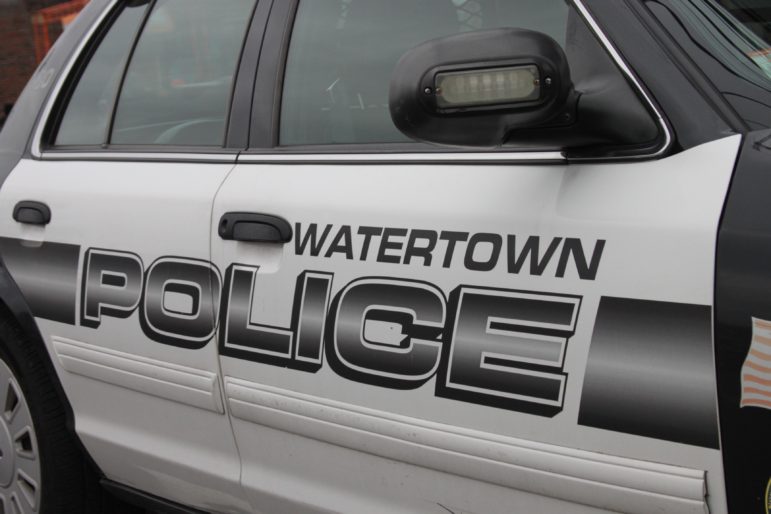 The following information was provided by the Watertown Police Department.
Arrests
Jan. 27, 4:06 p.m.: An officer in Watertown Square ran the plate of a nearby vehicle and discovered the registered owner's license was suspended. The officer confirmed the owner was behind the wheel and pulled the vehicle over. The 51-year-old Needham woman was arrested on a charge of driving with a license suspended for driving under the influence of alcohol.
Jan. 27, 7:51 p.m.: A man was seen in Target walking around the store taking items off the shelf and concealing them. He grabbed a set of Sony headphones in a box, worth $349.99, and put them in his jacket. Then he took an Amazon Fire Stick worth $39.99 and put them in his pants, as well as, a TP-Link box worth $89.99 and hid it. Then he went to the register and took three Red Bulls out of a cooler, paid for one and hid two. He was detained by store security until Police arrived. The 33-year-old Dorchester man was arrested on a charge of shoplifting over $250.
Incidents
Jan. 21, 12:28 p.m.: The Fire Department and Police received a report of a vehicle fire on Jensen Road. When they arrive, they found a car engulfed in smoke. The owner said he started the 1999 Dodge sedan and began to clear snow from the vehicle. While he was clearing snow, the engine block caught fire. Firefighters doused the fire.
Jan. 22, 3:34 p.m.: An elderly couple received a call from someone saying that their grandson was in jail and he needed money to hire a lawyer. They spoke to someone claiming to be a lawyer, who said they should purchase Home Depot gift cards and send the card numbers to him. They bought one for $5,000 and two for $2,000 each. The couple realized it was a scam and contacted police. Home Depot was able to recover $5,000 of the $9,000.
Jan. 25, 11:13 a.m.: A Putnam Street home that was under renovation was broken into. The front door was found ajar and two 20-volt DeWalt cordless drills were taken from inside. They were worth $240 in total.
Jan 25, 2:32 p.m.: A Crawford Street resident came home, left a baby carriage in the driveway and went inside. About 2.5 hours later, the resident went out and discovered the carriage was gone. It was a Grago Click Connect carriage worth $250.
Jan. 27, 1:43 p.m.: Employees at Dunkin' on Main Street saw a man sitting in a vehicle who appeared to be asleep. The vehicle had been parked askew in the parking space, and the motor was running. Police arrived and were able to wake the driver by knocking on the window. The man said he was just sleeping and had worked 90 hours that week. Police discovered he had two types of pills that were not prescribed to him, but he did not appear to be under the influence of drugs or others substances. He also had a suspended license. The 30-year-old Watertown man was summonsed to Waltham District Court for driving with a suspended license and two counts of possession of a Class E drug.
Also this week: