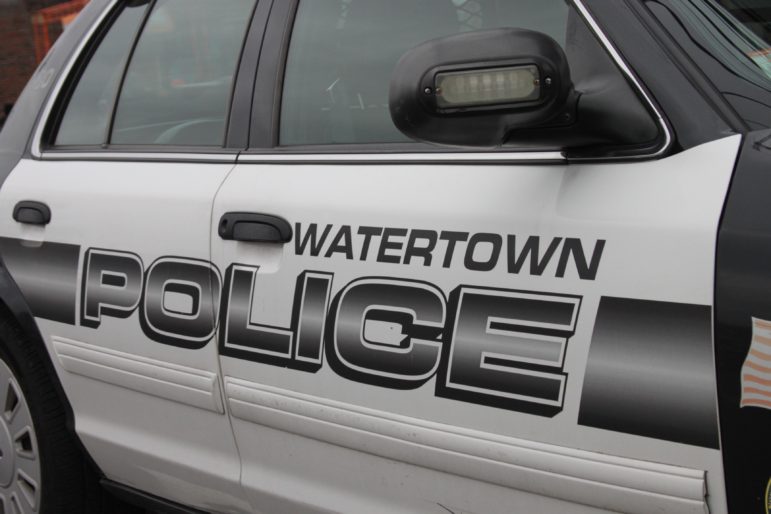 The following information was provided by the Watertown Police Department.
Arrests
Jan. 28, 6:22 p.m.: Police received a report of two people shoplifting at Home Depot. The pair had been seen in the power tool section taking items, and when officers arrived a man and a woman were running away through the parking lot. Police caught the woman at the intersection of Arsenal Street and Greenough Boulevard, but the man got away. The pair had taken a Milwaukee power tool kit, a Milwaukee battery charger, a Milwaukee Sawzall, and a two-pack of Milwaukee batteries. The total amount of the items taken was $876. They put the items in a carriage and tried to walk out of the store without paying, but security confronted them. That is when they fled. The 23-year-old Franklin woman was arrested on a charge of shoplifting over $250. Later, the man was identified and summonsed to Waltham District Court of shoplifting over $250.
Feb. 3, 4:14 p.m.: An officer on Mt. Auburn Street conducted a query of a the license plate of a nearby vehicle and discovered the registered owner had a warrant for her arrest. The vehicle was pulled over and the officer confirmed that the owner was behind the wheel. The 50-year-old Somerville woman was arrested on a charge of unlicensed driving and a warrant from Brighton District Court for unlicensed driving.
Incidents
Jan. 30, 6:18 p.m.: A man at Miller's Ale House paid for his tab with a credit card, stuck around for a while. Before he left he went to the restroom and left his wallet on the bar. When he returned it was gone. The wallet contained cash, three credit cards and a state ID card. Police are investigating.
Feb. 2, 10:10 a.m.: A man discovered that two checks he sent to pay property tax for properties in two different towns were cashed but not by the municipalities. One check was for $1,607.79 and the other for $1,298.57. The checks were mailed from Dedham. Police are investigating.
Feb. 2, 1:42 p.m.: Police went to Home Depot after a shoplifter had been seen in the store. The suspect was gone when police arrived. The man put a nail gun into a carriage and attempted to leave without paying. When he saw security coming, he ran away and go into an older Chevy Blazer and took off. The suspect is described as a man wearing a dark blue or black puffy down jacket and blue jeans.
Also this week: