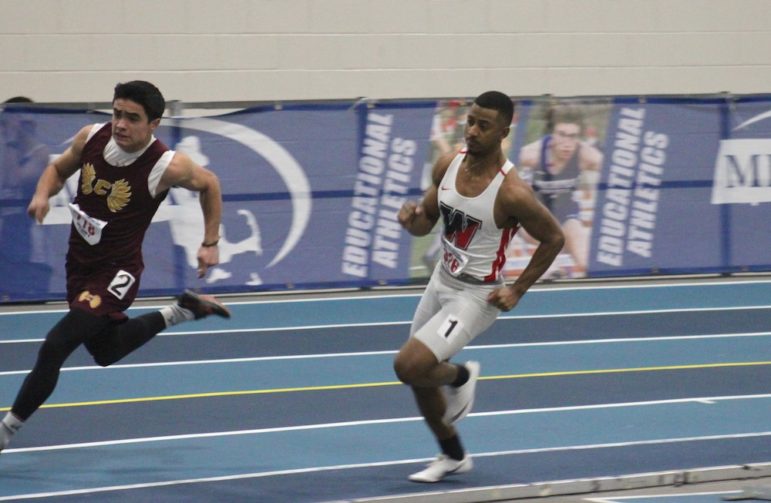 Watertown's Mange Camara is the fastest high school runner in Massachusetts. The senior won the 300 meters at Saturday's All-State Meet, and also placed in the 55-meter dash.
The WHS sprinter continued his storied career at the meet at Boston's Reggie Lewis Track & Athletic Center, where Watertown's Abbi Peterson also fared well in the high jump.
On Saturday, Camara ran the race in 34.22 seconds, which was a personal best by half a second, a new Watertown High School record, an All-State Meet record, the fastest time in the state this year and the third fastest time in Massachusetts high school history.
Camara also finished seventh in the 55-meter dash, finishing in 6.51 seconds. He was .01 off his record time set at the Div. 5 Meet.
Camara's indoor season is not over yet. He will compete at the New Balance Indoor Nationals in New York in March.
Jumping to New Heights
Congrats to Abbi Peterson for placing 5th at the All State Meet today with a jump of 5'4"!!! @WatertownSports pic.twitter.com/4MrQefav7o — Watertown Raider Track (@H2ORaiderTrack) February 24, 2019
Watertown senior Abbi Peterson leapt 5-feet-4-inches in the All-State high jump on Saturday. Her performance tied her for fifth place on Saturday.
The jump also set a new Watertown High School record. Peterson set the old record of 5-feet-3 at the Middlesex League Meet. She also got second place at the Div. 5 Meet.