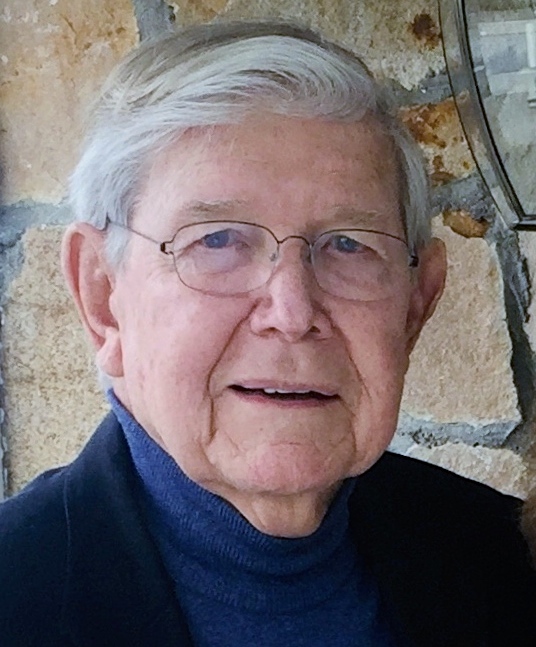 A Funeral Mass for Thomas J. McDermott, 87, will be held on Saturday, March 2, in the Church of Saint Patrick, 212 Main St., Watertown.
Mr. McDermott, a son of the late Patrick J. and Mary (McGuire) McDermott, was born in Watertown. He was a lifelong resident of the town, attended Saint Patrick Grammar School and graduated from Boston College High School. He furthered his education receiving a bachelor's degree from Boston College and a master's degree from Suffolk University. After Boston College, Mr. McDermott served in the United States Army Honor Guard during the Korean Conflict era.

Before he bought Evans & Faulkner Printers, now known as AlphaGraphics Watertown, his career would include managerial positions at Raytheon in Waltham, at the Metropolitan District Commission, as well as teaching at the university level. He was active in Watertown serving over the years as a Town Meeting Member and Board of Appeals Member. He was elected Selectman in 1971, served as chairman for many years and had the distinction of being the final Chairman of that board in 1980.

He held membership in the Piave Fiume Lodge 1036, Order Sons of Italy in America, Watertown; the Ancient Order of Hibernians Tomas Cardinal O'Fiaich Division 14, Watertown, and the Hyannisport Club. Throughout the years, he has been very active in Saint Patrick Parish serving on the Parish Council and as a Eucharistic Minister. He and his wife, Marylouise, were the co-chair persons of the Saint Patrick Parish 150th Anniversary Committee. He died on Saturday, February 23, 2019, in the Beth Israel-Deaconess Medical Center, Boston, after a brief illness.

He was the beloved husband for 56 years of Marylouise Pallotta McDermott; devoted father of John P. McDermott and Thomas J. McDermott, Jr. both of Watertown; dear brother of the late Joseph P. McDermott (Mary), Eileen M. McDermott, Francis M. McDermott (Eleanor), John P. McDermott (Bernadette) and Marion E. Cote (Paul). Also, brother-in-law of Johanna Pallotta Stephen (Michael) and family: Jacqueline, Antonia, Michael and Andrew. He also leaves many more nieces and nephews.

The Funeral will be from the MacDonald, Rockwell & MacDonald Funeral Home, at 270 Main St., (Rte. 20), Watertown, on Saturday March 2 at 8 a.m. followed by a Funeral Mass at 9 a.m. in the Church of Saint Patrick, 212 Main Street, Watertown.

Interment will be in Saint Patrick Cemetery. Calling hours will be on Friday, March 1, from 4-8 p.m. in the funeral home. Relatives and friends kindly invited to attend the services. Memorial contributions may be made to St. Patrick Parish, 26R Chestnut St., Watertown, MA 02472.