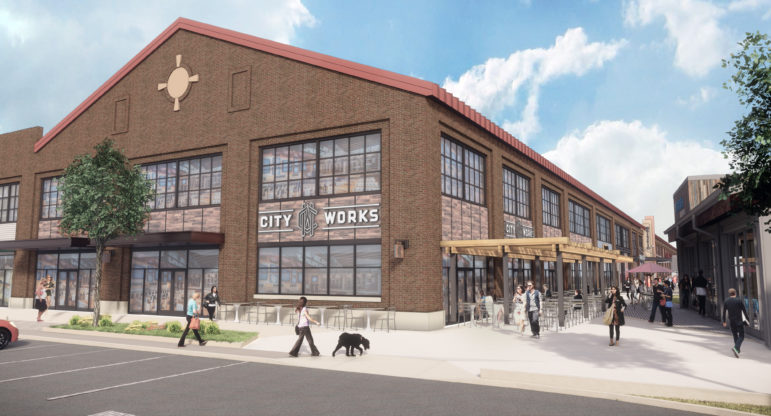 The developers of the Arsenal Mall redevelopment have requested additional liquor licenses for tenants of the new Arsenal Yards.
Town Council President Mark Sideris told the Town Council about the request at Tuesday's meeting.
"I am bringing this up because I think that Arsenal Yards is going to transform the community," Sideris said. "We have an unusual situation with Arsenal Yards. I liken it to the Assembly Row (in Somerville), where they began a rehab of a mall, and grew into something much larger.
"They are pressing us to consider having additional liquor licenses specifically for Arsenal Yards."
The Council cannot just create new liquor licenses because the number is limited by State Law based on population. Siders said the Town could seek additional licenses by filing a Home Rule Petition with the State Legislature. He said he has already inquired about doing so with State Rep. John Lawn.
Councilor Tony Palomba noted that in recent years the Town added 15 new liquor licenses. He asked for the Town administration to provide information about the additional liquor licenses, which were approved by the state in March 2016, and how many remain unused. These licenses are targeted to certain areas to promote economic growth, some tied to certain geographic areas in Watertown.
Arsenal Yards representatives also asked about the rules for a business that obtains a liquor license, but will not open for a few years while the new space is being built at the development.
"If a tenant goes in for liquor license and gets approved, but doesn't go into the space for three years, and has to pay for liquor license for three years for nothing," Sideris said. "I am not sure that that's an appropriate charge from someone not doing business."
The Council voted to have the Rules & Ordinances subcommittee consider the request to add more liquor licenses, as well as how to treat a business which gets a license but cannot open for a few years.