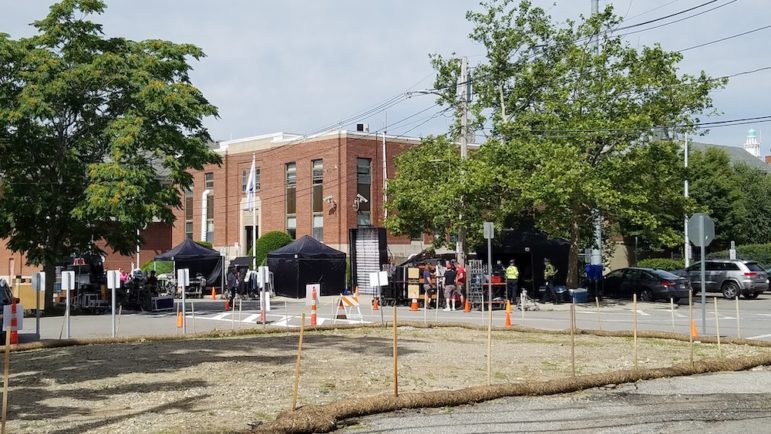 Watertown's old Police Station usually sits quietly next to the Library and Fire Station, but Monday it teemed with activity as film crews used the building for the TV series "Defending Jacob."
The series stars Chris Evans, and has also been filmed in Belmont and Hudson, according to IMDB. The show is based on the novel of the same name buy William Landay in which a father (who is also an assistant district attorney) deals with the accusation that his 14-year-old son is a murderer.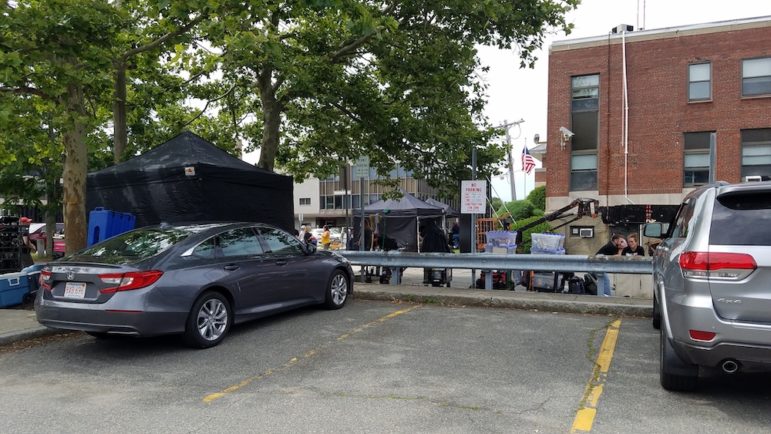 The TV production took over half the parking lot behind the Watertown Free Public Library, and blocked off the roadways leading to the library's back entrance.
While it appeared the action was taking place inside the police station, outside the building crew members set up tents, equipment and even port-o-potties. A sign for extras pointed to a side door of the Watertown Free Public Library.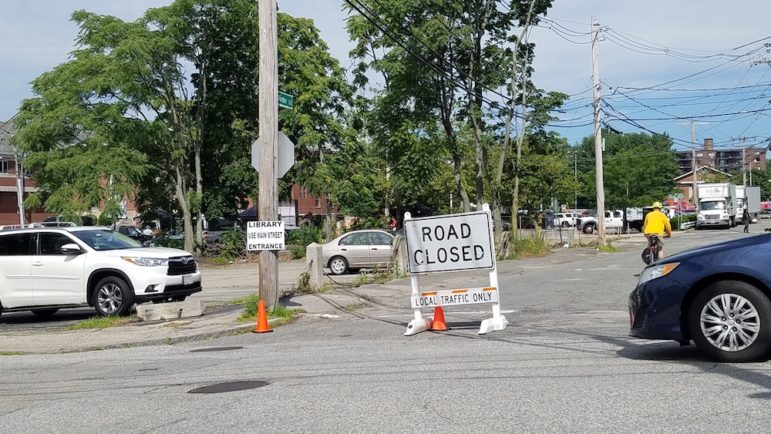 The old Watertown Police Station, on Sonny Whooley Way, has been closed since 2010 when the WPD move to its new station at 552 Main St.
Crews will be back in Watertown on Tuesday, this time at the Deluxe Town Diner in Coolidge Square. The filming will result a street nearby to be closed to parking.